Show off your throwing skills by knocking over zany clown faces lined up in rows. Some say you need the speed, but real winners know that an accurate throw will get you the prize. Cat Rack is located in the front building of games across from Top Glow.
The "Cats" are so named because the original game had depictions of kitties; we didn't like the idea of our guests throwing something at a cat, so replaced them with the zany clowns.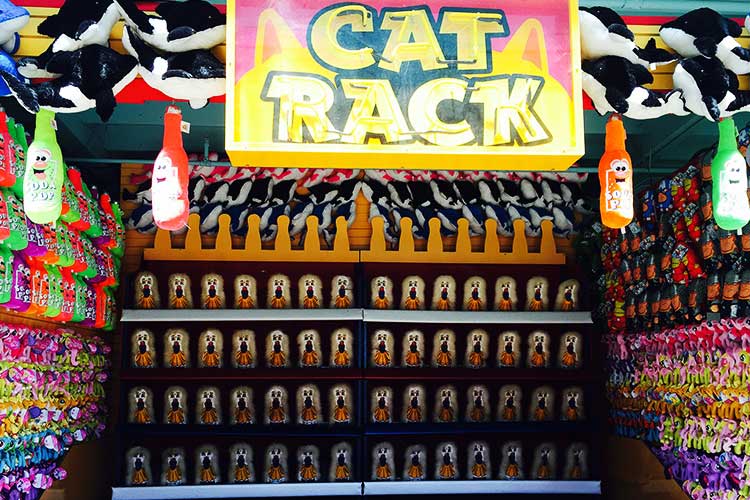 There are 56 different "cats" to knock down.