Santa Monica Pier Shopping
Shopping for clothing, souvenirs, and authentic California gifts at the Santa Monica Pier couldn't be easier. With shops specializing in Route 66 memorabilia, Santa Monica shirts, and unique beach crafts, the Pier really has something for even the most scrupulous shopper. Here are some shops on the Santa Monica Pier where you can find great deals and discounts on the best Santa Monica and Los Angeles gifts.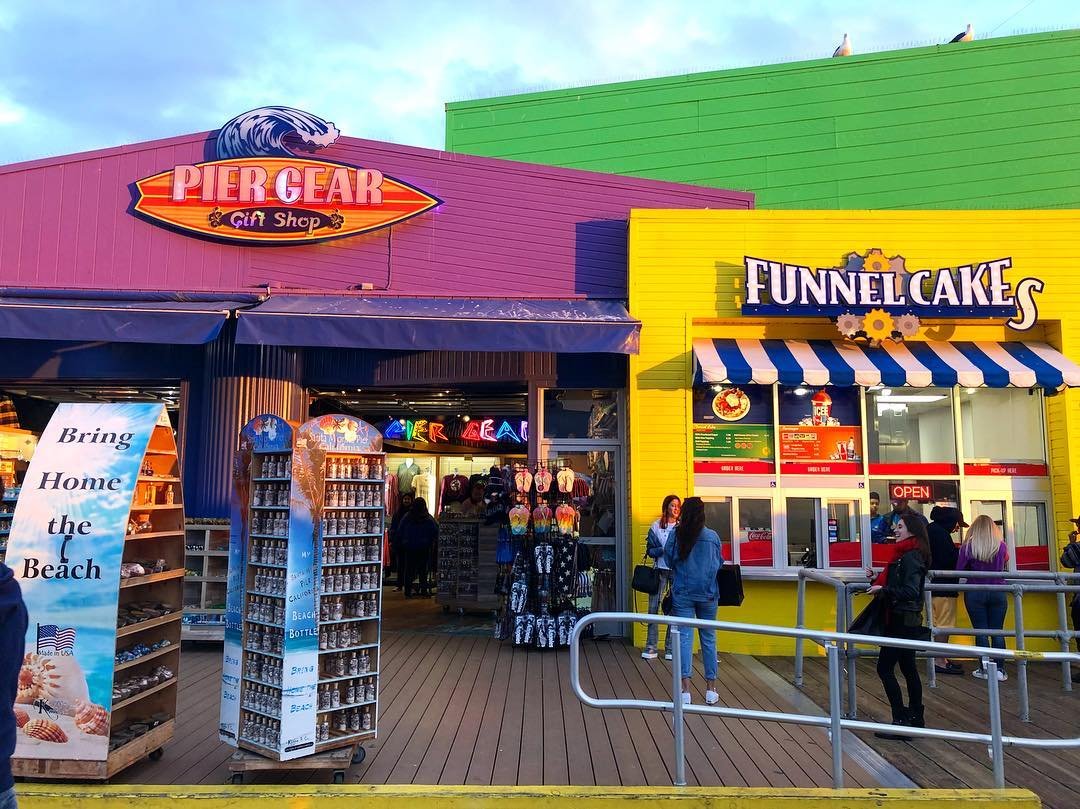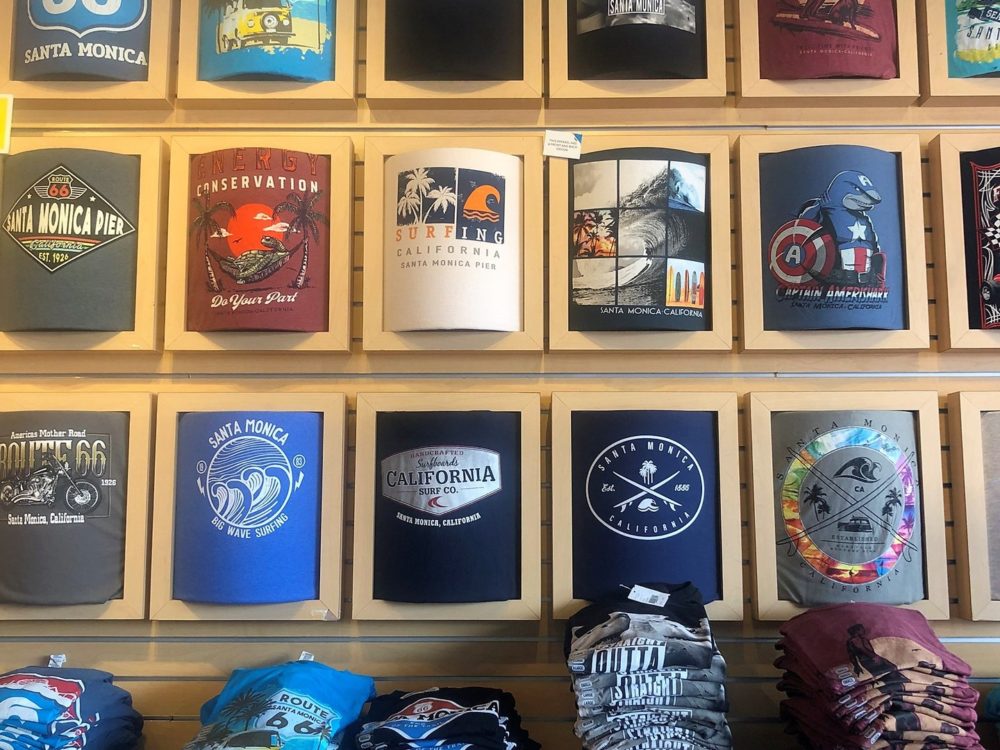 Pier Gear
Located next to the Santa Monica Pier's famous Trapeze School, Pier Gear is a beach-themed shop specializing in unique gifts and souvenirs from Santa Monica and Los Angeles. The most popular items include Santa Monica Life Guard sweatshirts, collectible souvenirs like shot glasses and magnets, and an array of customizable gifts like bottles of beach sand and sea shell jewelry. Pier Gear also features a rotating selection of locally designed gifts and collectibles.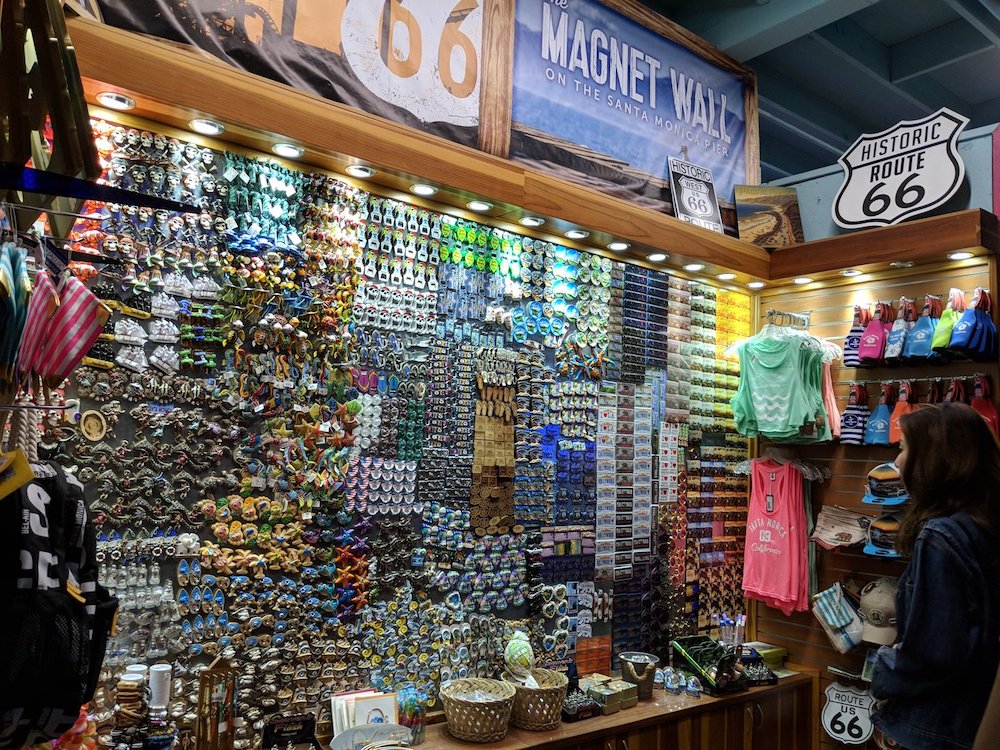 Magnet Wall
Located inside Pacific Park, The Magnet Wall offers a huge selection of collectible magnets that make a great reminder for your visit to Santa Monica, or small gift for friends back home who couldn't make the trip. A recent survey of visitors to Los Angles showed that the number one gift from Los Angeles was a magnet so that you can be reminded of your exciting journey to the City of Angels every day on the outside of your fridge. Magnets cost just a few bucks and are easy to take home in a carry-on.
More Great Places to Shop on the Santa Monica Pier

The Santa Monica Pier has many places to shop for unique bargains, fun gifts, and discounts on Los Angeles souvenirs. You can buy fishing supplies at Santa Monica Pier Bait and Tackle located at the western end of the Pier; get your Route 66 gear at 66 to Cali; get beach towels and sand toys at Marlene's Beachcomber; and find unique crystals and one-of-kind sea shells at The Oatman Rock Shop that has been operating on the Pier for over 50 years!