Come work with us!
We have positions available in Food & Beverage, Rides, Games, Retail and more! We offer flexible schedules, a dynamic work-environment and unique employee perks!
As a team member of Pacific Park®, you will receive a competitive wage, free ride wristbands every month, employee discounts on food and merchandise, employee-only activities, parties, and more! Working at Pacific Park is a great opportunity to gain hands-on job experience, meet new friends, and make lifelong memories!
Applicants must be at least 16 years old to apply. No experience necessary, company- training provided. Part-time work, including weekend and evenings available. We are hiring for all positions ~ apply to one or as many as you'd like! Complete an application today and someone from the team will reach out to coordinate next steps.
We look forward to seeing you at the Pier!
~Pacific Park Team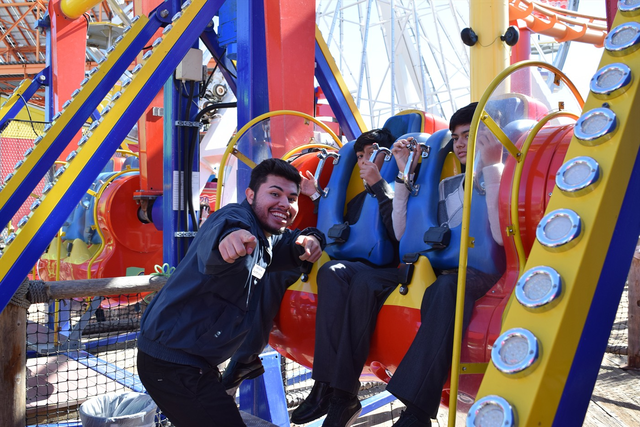 Full-Time/Part-Time Jobs Include
Food and Beverage Attendants
Games Attendants
Grounds Attendants
Merchandise Attendants
Rides Attendants
Admissions Attendant
Revenue Control Clerks
Security Officers
Management Jobs
You are always welcome to complete an application in person.
380 Santa Monica Pier, Santa Monica, CA 90401
(Administrative Office located behind the Long Range basketball game next to Whac-a-mole Tacos)
For direct inquiries, please message us at jobs@pacpark.com
Pacific Park® is a drug and alcohol free environment. Pacific Park® is an equal opportunity employer.