Sponsorships & Brand Activations
Pacific Park on the Santa Monica Pier offers opportunities for strategic partnerships with brands, agencies, and local businesses looking to engage with the Pier's 9+ million annual visitors. From in-Park sponsorships of midway games and amusement park rides, to sampling and customer outreach events, the Park's full-service event staff can help you curate a unique and unexpected engagement for your brand.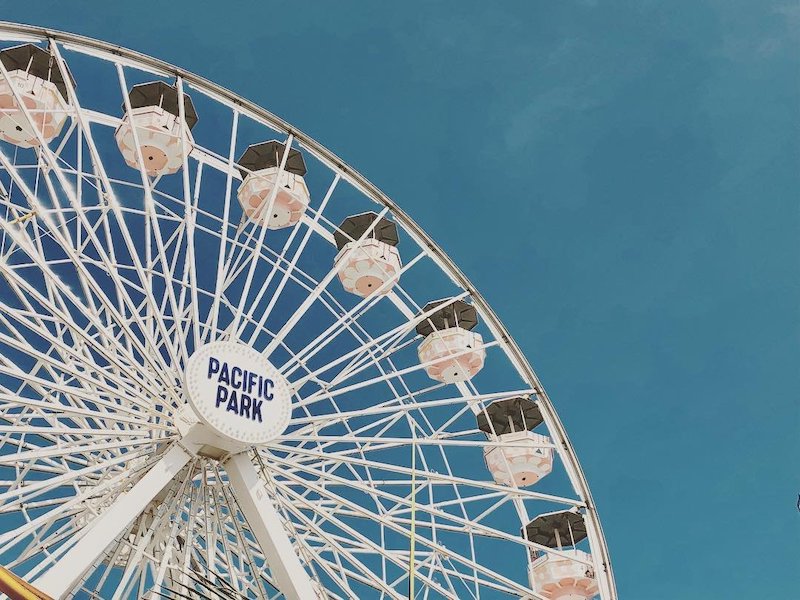 Special Lightings of the Pacific Wheel
Since updating the Ferris wheel lighting package in May of 2016, The Wheel can display a wide-array of colors that can be programmed to display animated patterns and icons. We receive many requests from companies, causes, and individuals alike who want to partner with the iconic Ferris wheel to celebrate and bring awareness to their individual causes and events. Due to the large number of requests and some limitations of the programming capabilities, all requests must meet a standardized set of guidelines and not all requests can be honored. For more information on how you can see your colors shine on the Pacific Wheel, submit your request below.
Short-Term Brand Activations
The Park can accommodate brand activations, product demonstrations, food and beverage sampling, and other consumer engagement events in our ocean-front event pavilion, right on the Pier's boardwalk inside the amusement park. From a 10×10 pop-up, to 40×30 ft brand emersion experiences, Pacific Park's event and marketing teams can help your brand create a unique and picture-perfect activation experience out over the ocean and beach. If your promotional tour or customer outreach needs just a few hours, or maybe a few weeks, we have the facilities to set you up for success. For availability and pricing, submit your request below.
Long-Term Brand Partnerships
Pacific Park values our long-term partnerships with Pepsi, Coffee Bean & Tea Leaf, Popcornopolis, and Lappert's Premium Ice Cream. Our partners have access to one of Southern California's most popular entertainment destinations, superior placement in Los Angeles' most Instagrammed place, and engagement with the Pier's 9+ million annual visitors. The Park is always interested in new partnership ideas including long-term sponsorships, co-branding opportunities, and mutually beneficial marketing programs. Submit your proposal in the form below to be contacted by a member of our business development team.
Unbelievable Events
Pacific Park is the best place to host an authentic, seaside event with unparalleled views, award-winning event staff, and in-house facilities and services all on the iconic backdrop of the world-famous Santa Monica Pier. The amusement park offers many pre-set event packages including venue space, catering, and of course, rides and games for your guests. Our experienced event team can also help you curate a unique, one-of-a-kind event. From private parties to public extravaganzas, Pacific Park can't be beat – where else on the west side can you rent out an amusement park or hold an event out over the crashing waves of the Pacific Ocean? Learn more about our events or submit your event inquiry below to learn more about pricing and package options.
Who Comes to the Pier?
Over 9 million guests visit the Santa Monica Pier every year with peak visitation happening between Memorial Day and Labor Day. Even during the slower, winter months, the Pier will have thousands of people walk its storied boardwalk every day. The Pier has been a favorite destination for entertainment, leisure, sport, and sight-seeing for over a hundred years. The Santa Monica Pier and neighboring beaches are often rated amongst the most popular, beautiful, and sought-after destinations in the world. On average, about half of the Pier's guests live within 25 miles of Santa Monica. The demographics of our guests reflect the diverse population of the greater Los Angeles region in age and ethnicity. About 20% of visitors to the Pier are travelers from abroad.
Who Sees the Pier?
In addition to the millions of guests who come to Santa Monica, the Pier is an internationally recognized icon of Southern California with its solar-powered Ferris wheel towering 130 feet over the crashing waves of the Pacific Ocean and vintage Pier and Yacht Harbor sign up at Ocean Ave & Colorado. The Pier has been in countless movies, TV shows, books, music videos, songs, and even comic books and video games. Every morning and evening, Angelenos see the Pier as a commonly used backdrop for local broadcast news shows, and the Pier is featured in the opening sequence of late-night talk shows like The Late Late Show with James Corden and the opening sequence for game shows like The Wheel of Fortune. Most recently, the Pier was recognized as the most Instagrammed location in Los Angeles and is commonly ranked amongst most Instagrammed and live-streamed places in the world.
Case Studies and Client Successes
Pacific Park on the Santa Monica Pier has hosted many memorable events and unique brand activations over the last 2 decades.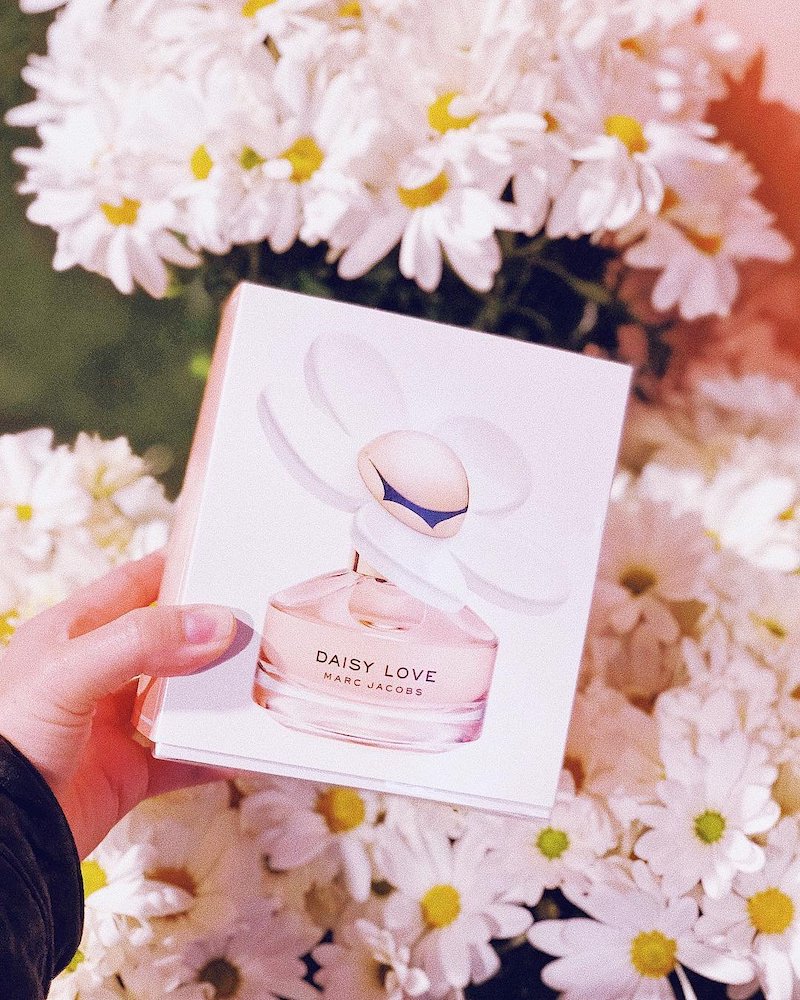 The Park partnered with Jessica Fels Event Production and Design to create a unique and unexpected carnival for Marc Jacobs Daisy Love Fragrance. For the first time ever, the entire Pacific Wheel was turned a lovely pink and white and guests at the Park were able to win a bottle of Daisy Love and other premium prizes from Marc Jacobs at custom branded games in the midway.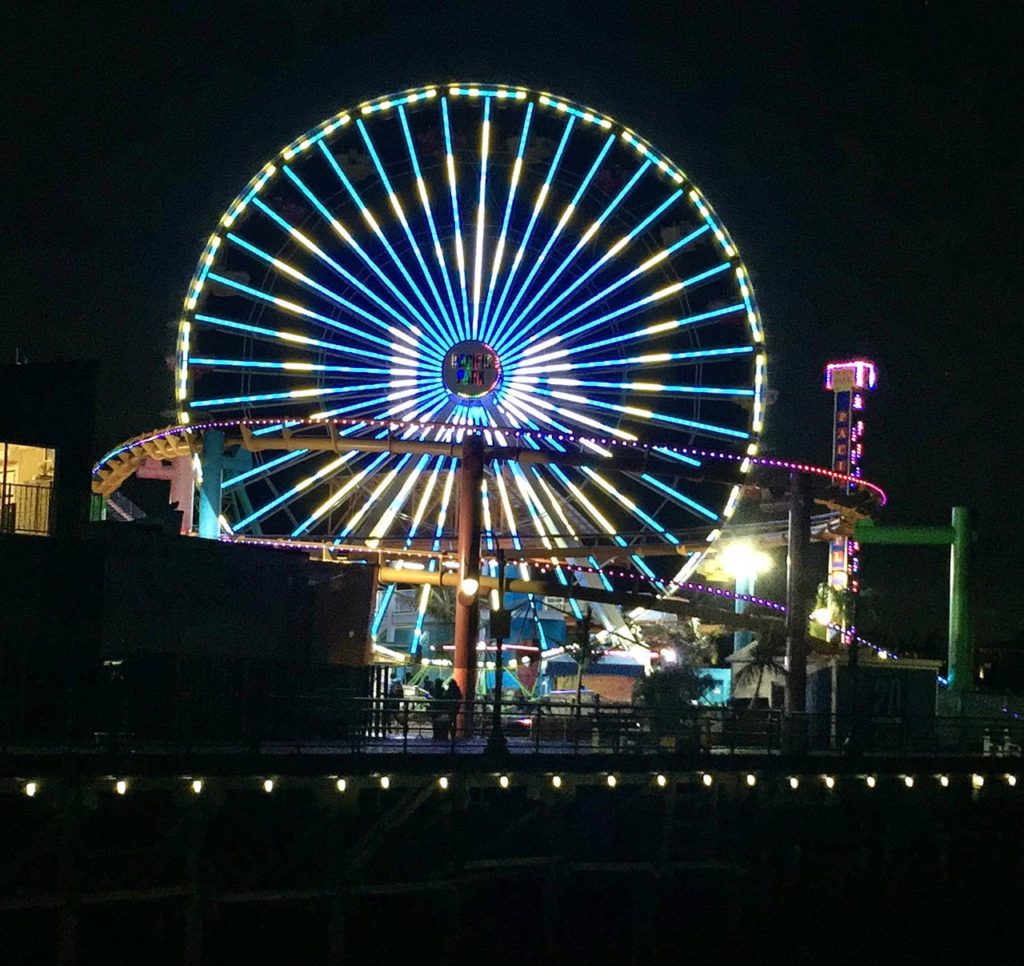 The LA Galaxy kicked off their season at Pacific Park with a special lighting of the Pacific Wheel. Just after sunset, LA Galaxy season ticket holders helped count-down the special event and were delighted to see the Galaxy's colors illuminate the night sky over the Pacific Ocean. Galaxy fans also had the opportunity to enjoy Galaxy-themed treats from Pacific Park's over-the-ocean dining plaza and snack carts throughout the Park.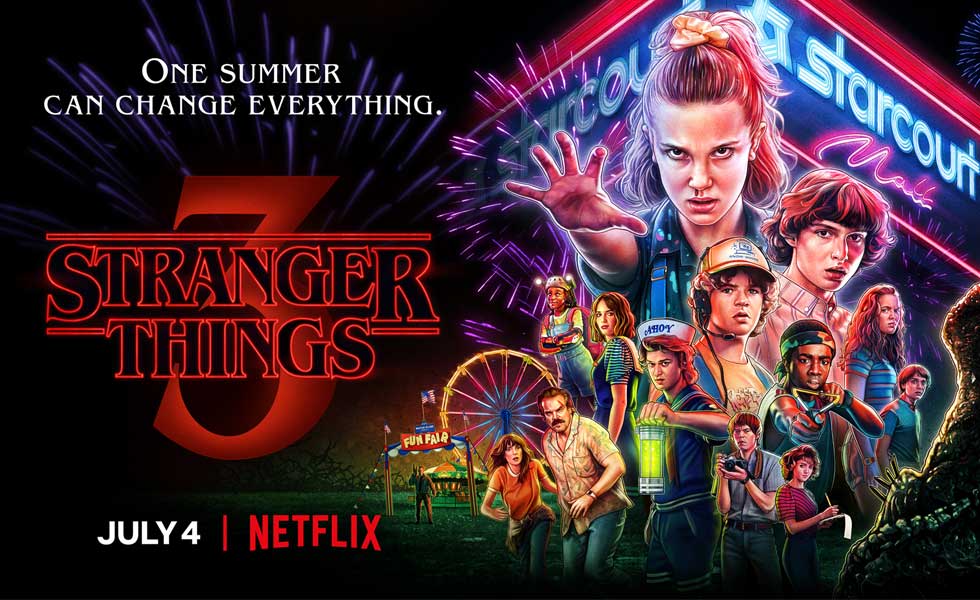 Netflix's award-winning series, Stranger Things, celebrated their new season with an immersive fan experience on the Santa Monica Pier. The two day event occupied much of the Pier's upper parking deck and continued inside Pacific Park with discoverable moments, photo-ops, and Stranger Things merchandise at the midway games. The event was produced by Lead Dog Marketing and garnered nation-wide media coverage. Over 6,000 people lined up to walk through the fan experience over 2-days.
Get in Touch!
If you would like to receive more information about how you or your company can partner with Pacific Park,
please use the form below to be connected with a member of our team.