Restaurants on the Santa Monica Pier
The Santa Monica Pier has many great restaurants, treat shops, and food carts. Places to eat include the Pacific Park dining plaza and the many sit-down restaurants along the Pier. You can also grab a quick snack from one of the carts and quick service food stalls.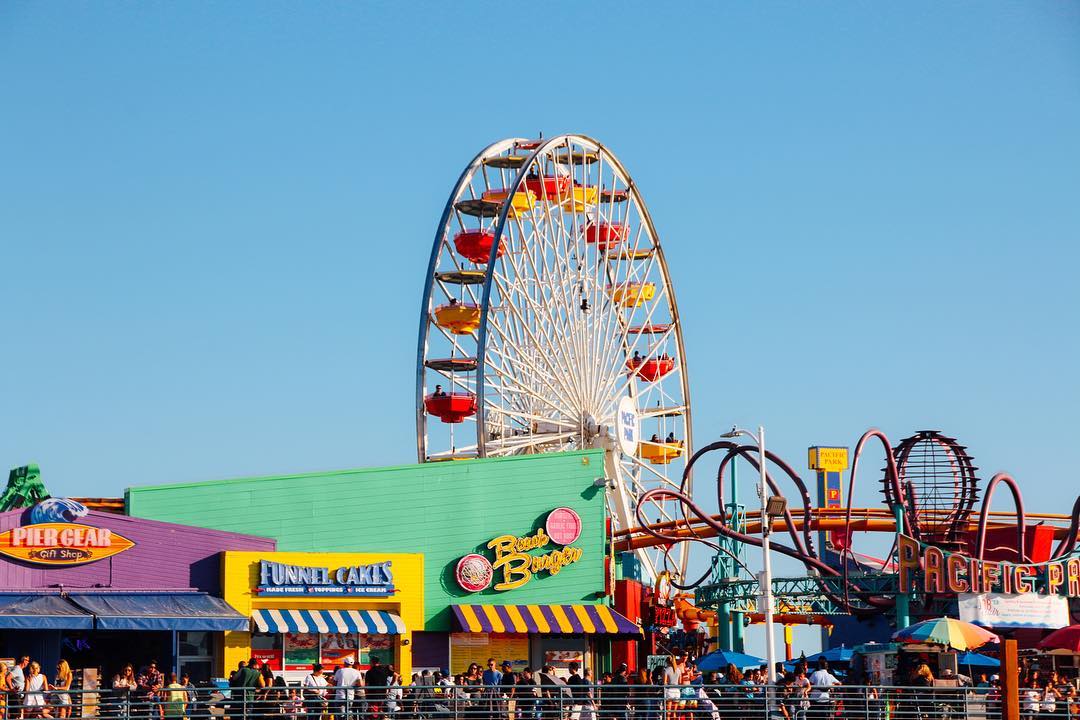 ---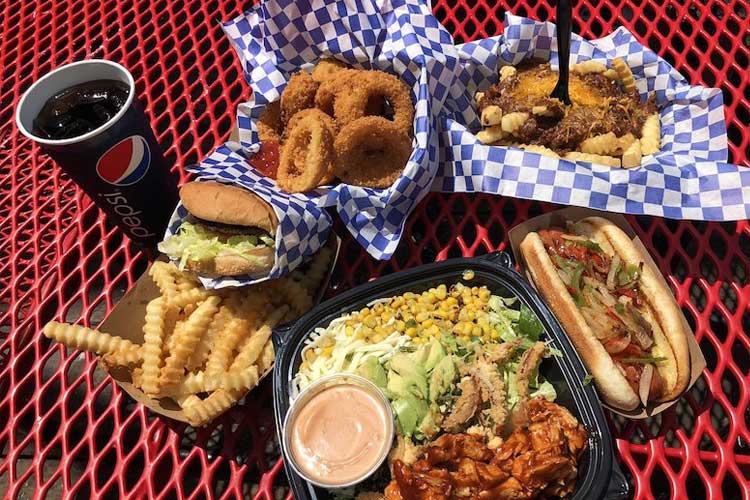 Serving California classic cuisine including made-to-order burgers, hot dogs, and our famous crinkle fries. Breakfast burritos and breakfast sandwiches are also served each morning starting at 9 AM.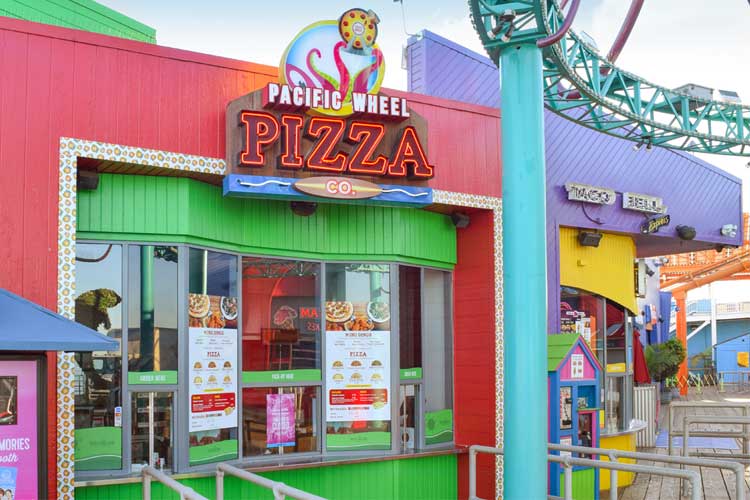 Specializing in 9" personal pizzas made-to-order hot and fresh. Pizza Company also serves bread sticks and wings.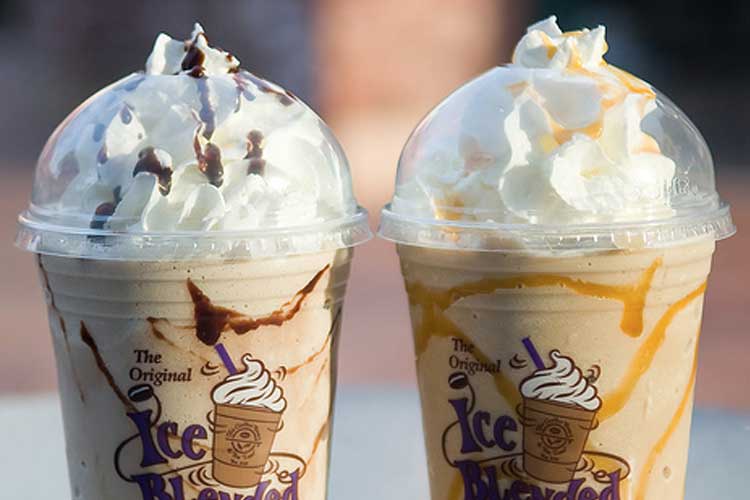 Home of the original Ice Blended, Coffee Bean & Tea Leaf is open daily and serves hot coffee and specialty teas, as well as a selection of fresh pastries and treats.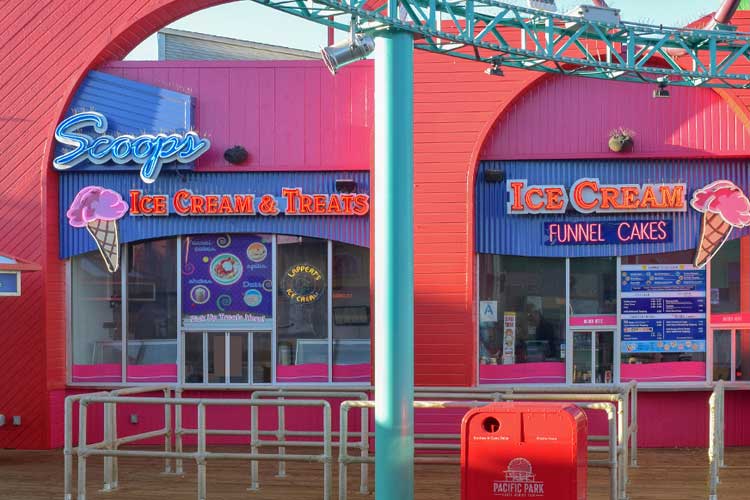 From hand-dipped ice cream, banana splits, sundaes and shakes, Scoops Ice Cream and Treats has a delicious selection of frozen desserts and fun snacks. Proudly serving Lappert's premium ice cream.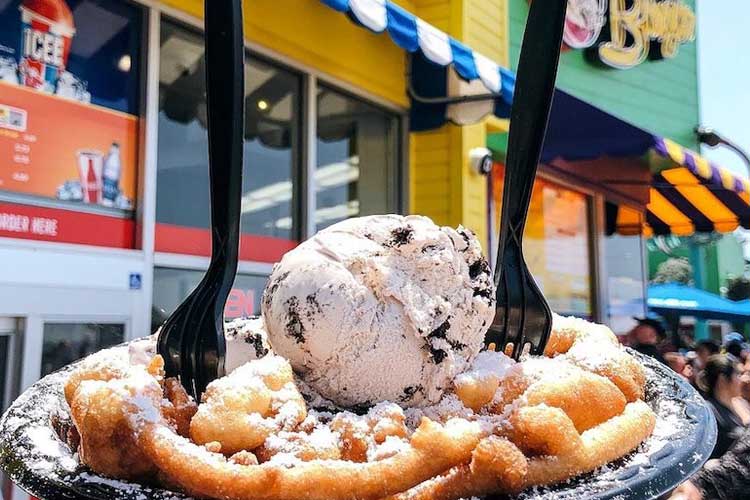 The place to get Pacific Park's fresh made funnel cakes. Funnel cakes are made from frying hot batter from a funnel and topped with strawberries, whipped cream, or even a scoop of your favorite ice cream.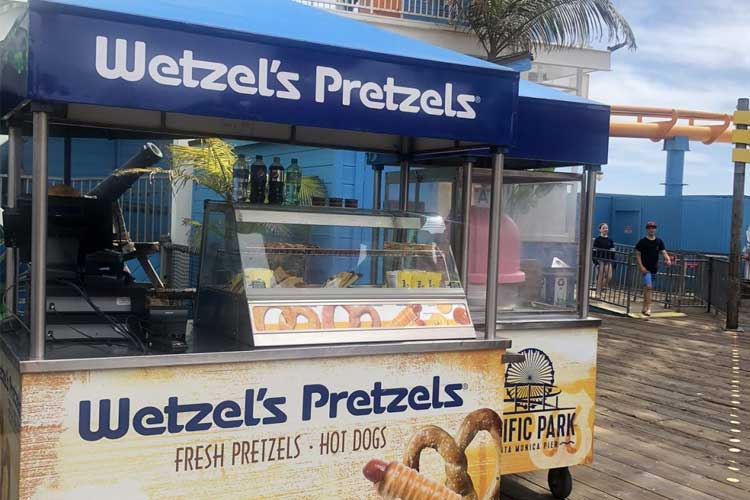 The best things in life are fresh and Wetzel's bakes all their pretzels fresh from scratch every day! Try one with an ice-cold lemonade.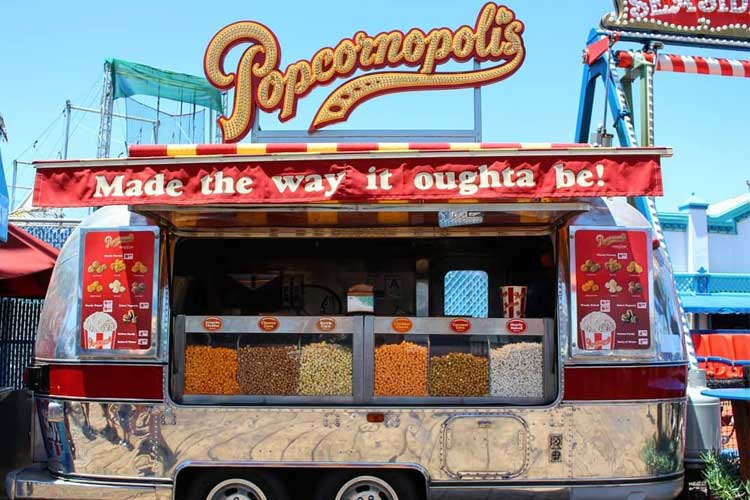 Served from their unique, customized Airstream trailer, Popcornopolis offers premium popcorn flavored in a variety of savory, sweet, savory-and-sweet, and seasonal delicacies.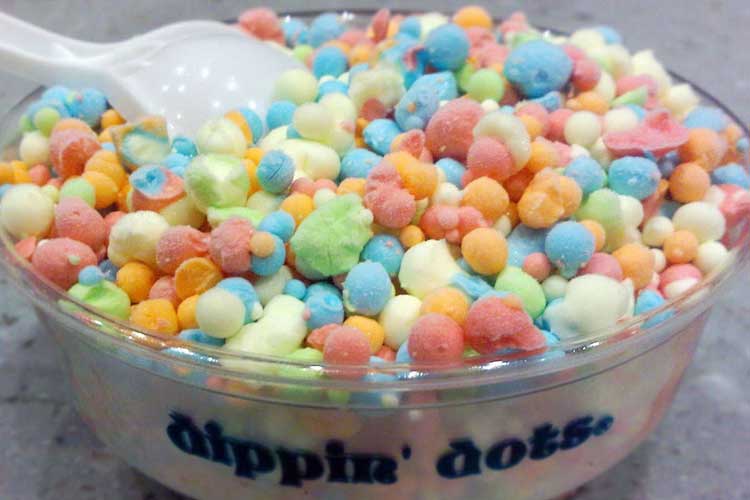 Made by flash-freezing ice cream in liquid nitrogen, Dippin' Dots have been a fun way to enjoy ice cream since the mid-nineteen 80's when they were first declared "The Ice Cream of the Future."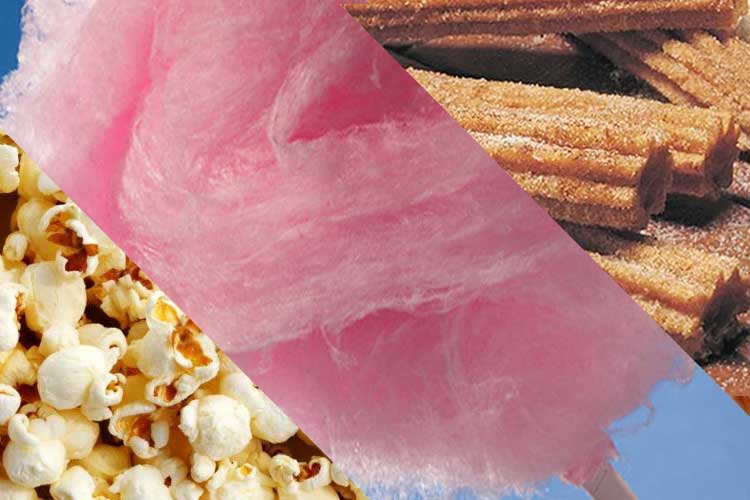 Throughout Pacific Park, you can find vendors offering fun snacks like cotton candy, hot dogs, and fresh-popped popcorn.
Looking for information about all of the restaurants on the Santa Monica Pier? Check out all of the options here.