Dippin' Dots
Made by flash-freezing ice cream in liquid nitrogen, Dippin' Dots have been a fun way to enjoy ice cream since the mid-nineteen 80's when they were first declared "The Ice Cream of the Future."
Dippin' Dots is a unique American original that has been served in amusement parks and entertainment destinations for over 30 years, made from real ice cream that is cryogenically frozen to create a fun and memorable treat. Dippin' Dots come in a variety of flavors. They can be purchased at either Dippin' Dots stands located inside Pacific Park or at Scoops Ice Cream and Treats located in the seaside dining plaza.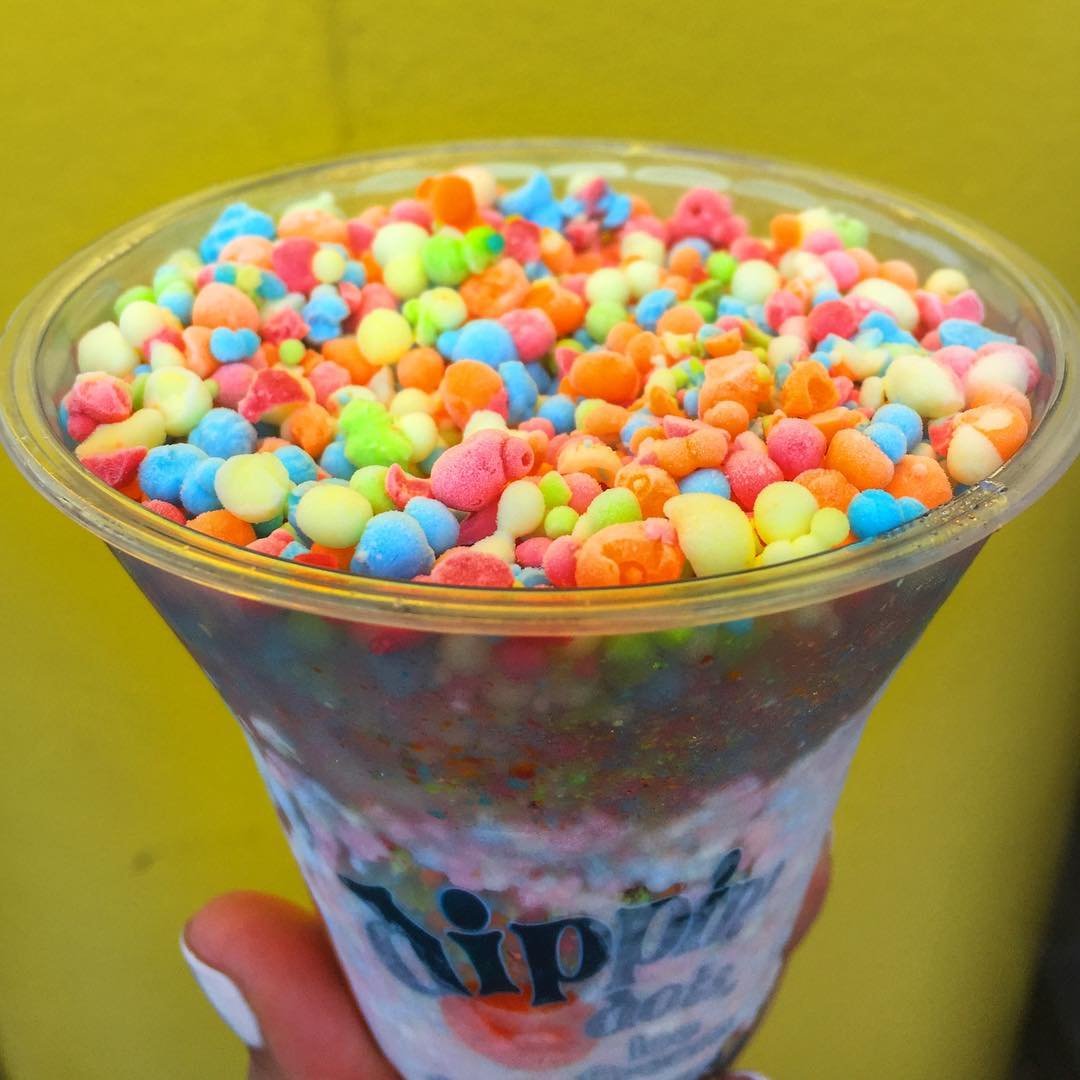 Chocolate Chip Cookie Dough
Cookies n' Cream
Banana Split
Rainbow Sorbet
*menu and offerings vary by season and availability. Please give us a ring if you have any questions.