Snack and Treat Carts
Snacking at the Santa Monica Pier may be best known for hot bites and sweet treats served from the many carts and mobile kiosks throughout the boardwalk. Inside Pacific Park, you can find mobile vendors selling popcorn, pretzels, candy, churros, hot dogs, and more!  Our carts are maintained onsite in our state-of-the-art commissary and serve freshly popped popcorn, hand-spun cotton candy, grilled hot dogs, and house-baked pretzels. The snack carts and treat stands inside Pacific Park are a great place to grab a fast bite or quick treat at the Santa Monica Pier.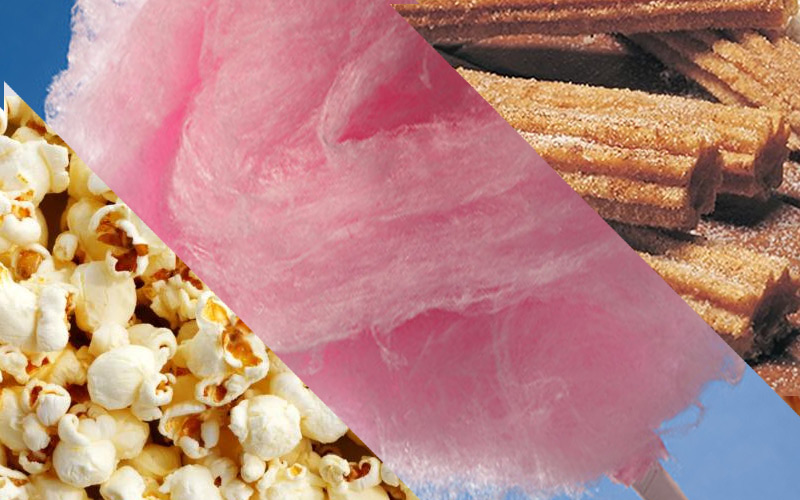 Pretzel
Churros
Cotton candy
Hot dog
Popcorn
*menu and offerings vary by season and availability. Please give us a ring if you have any questions.