With a basket of light weight balls, you have a chance to take home a giant prize! There are 81 holes inside the game, color-coded for different size prizes. If your ball goes into the right spot, you win!
When this game first debuted at Pacific Park, it featured actual goblets that you could try to toss the ball into, hence the name: Goblet Toss.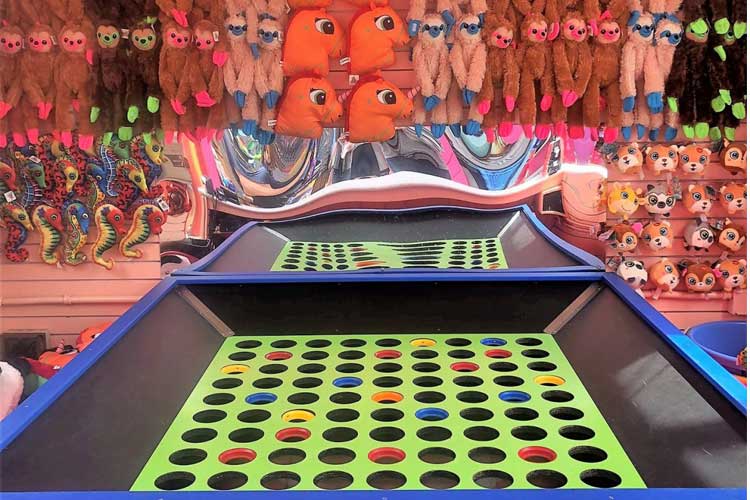 The balls are the same size as a professional league softball.