The LA Galaxy kicked off their season at Pacific Park in 2018 with the debut of Penalty Kick. There are 5 different targets inside the soccer goal. Each target will get you a different prize if you have the skills to kick a foam soccer ball all the way through.
The Los Angeles Galaxy is the premier Major League Soccer team in LA and has been playing since 1996 (the same year Pacific Park opened). Notable players for the Galaxy include David Beckham, Zlatan Ibrahimović and Landon Donovan.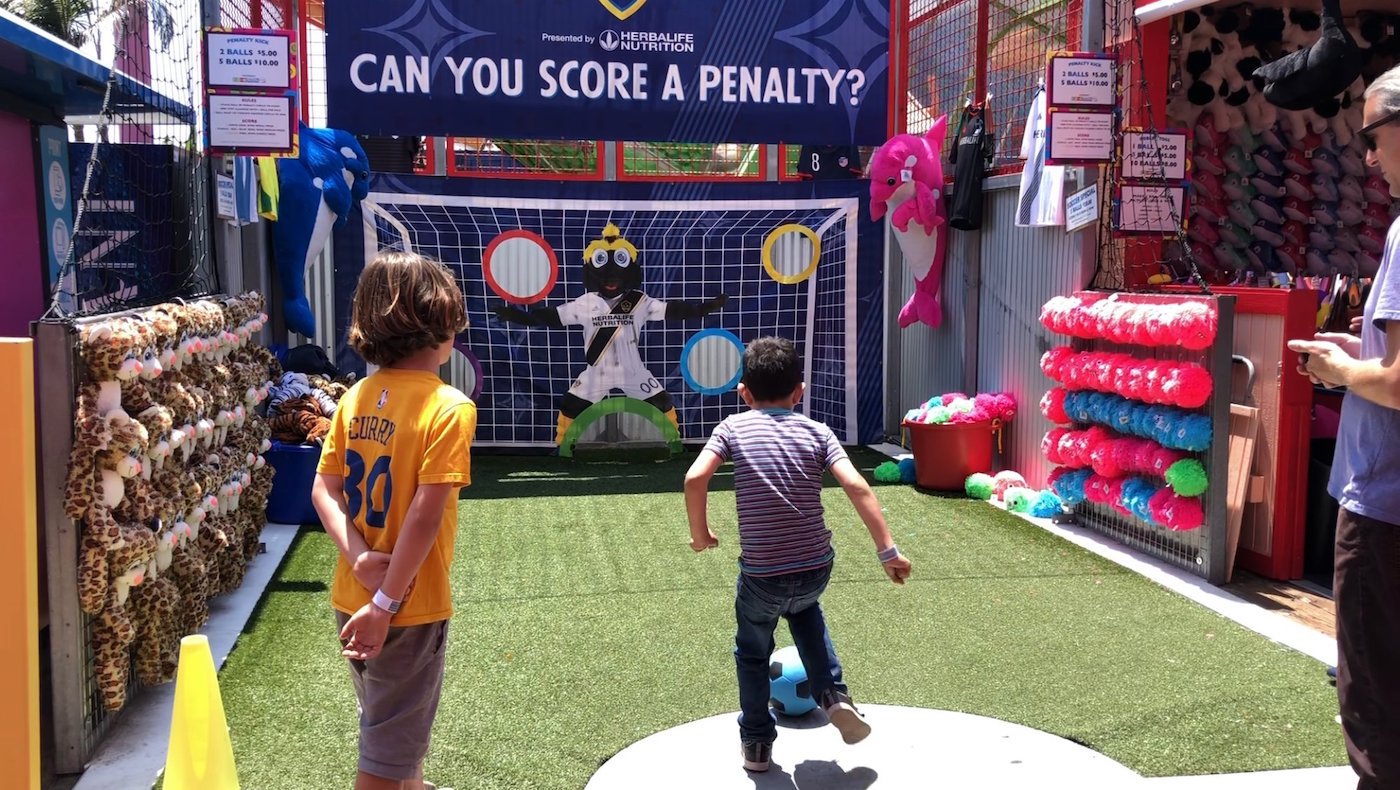 The crazy character defending the goal is Cozmo, LA Galaxy's out-of-this world mascot.