With a whole bucket of plastic rings, surely you can land one on the neck of a glass soda bottle. There are over a hundred bottles giving you plenty of ways to place your target. Try to flip, toss, or flick your rings onto the bottles – just don't reach too far over the counter!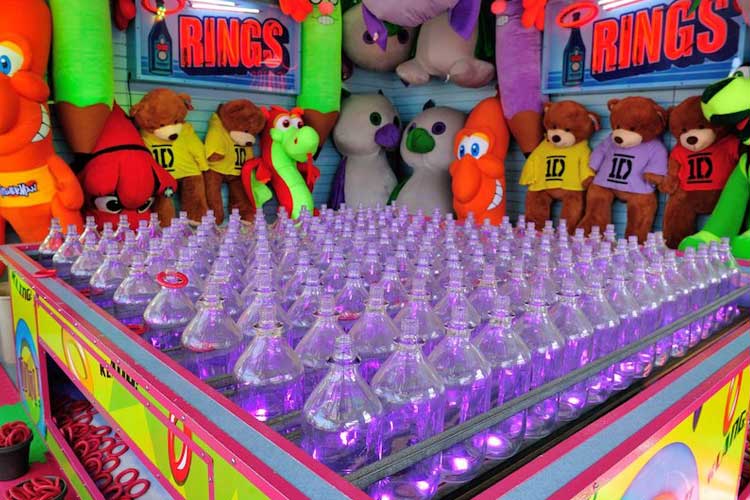 Some of the Park's biggest prizes are won at Ring Toss,
including those giant, people-sized stuffed animals you see people walking away with up and down the Pier.