The duo mysteriously included sets of coordinates in their Spotify visualizers including one that pointed listeners to the Santa Monica Pier as well as destinations in Tokyo, London, Paris, Buenos Aires, and Mexico City.
In February, the pioneering EDM duo Daft Punk announced a 10-year anniversary edition of their critically acclaimed album, Random Access Memories. In a run up to the album's re-release, Daft Punk updated the visualizations included in Random Access Memories streaming on Spotify that mysteriously alluded to "May 11th, 10 AM", the date of the anniversary editions release. Fans soon realized the updated visualizations also included coordinates pointing to various locations around the globe.
Where does this information come from?

It comes from Daft Punk's Spotify. Specifically when you play Random Access Memories on a mobile device and view the canvas. pic.twitter.com/R1NzWJPh7J

— Daft Punk Fandom🤖🤖 (@Daft_Wub) May 5, 2023
On May 10th, guests using SnapChat on the Santa Monica Pier discovered a unique SnapChar filter that displayed original animated artwork from DaftPunk. Fans shared the artwork and filters from the other locations included in the special album promotion. Fans unlocked filters in New York City, Tokyo, London, Paris, Buenos Aires and others.
Daft Punk
Daft Punk were a French electronic music duo formed in 1993 in Paris by Thomas Bangalter and Guy-Manuel de Homem-Christo. They achieved popularity in the late 1990s as part of the French house movement, combining elements of house music with funk, disco, techno, rock and synth-pop. They garnered acclaim and commercial success and are regarded as one of the most influential acts in dance music.
Daft Punk's musical style has mainly been described as house, French house, electronic, dance, and disco. Sean Cooper of AllMusic describes their musical style as a blend of acid house, techno, pop, indie rock, hip hop, progressive house, funk, and electro. The Guardian critic Alex Petridis described their approach to music and art as "magpie"-like, with extensive sampling. Daft Punk saw their style as "retrofuturist", incorporating genres from earlier decades into what the New York Times described as "an increasingly grand vision of joyful populism".
Daft Punk released four studio albums: Homework (1997), Discovery (2001), Human After All (2005), and Random Access Memories (2013). They also released a number of compilation albums, live albums, and soundtracks. Their singles include "Around the World", "One More Time", "Harder, Better, Faster, Stronger", "Get Lucky", and "Lose Yourself to Dance".
Daft Punk disbanded in February 2021 with the release of the video "Epilogue". The duo's final performance was at the Grammy Awards on January 31, 2021.
Daft Punk were one of the most successful and influential electronic music acts of all time. Their music was innovative, catchy, and danceable, and they helped to popularize electronic music in the mainstream. They were also known for their elaborate live shows and their iconic helmets, which they wore in public from 1999 until their disbandment.
The new edition of Random Access Memories — which won the Grammy for album of the year in 2014 — will include 35 minutes of additional material across nine tracks, including unreleased demos and studio outtakes. Fans will have their choice of two different formats for the project: a double CD or a vinyl set with three LPs. The CD set will include a 20-page digital booklet, while the vinyl set will include a special Lose Yourself to Dance poster and 16-page booklet. For the first time ever, an Atmos mix of the original album will be made available on streaming.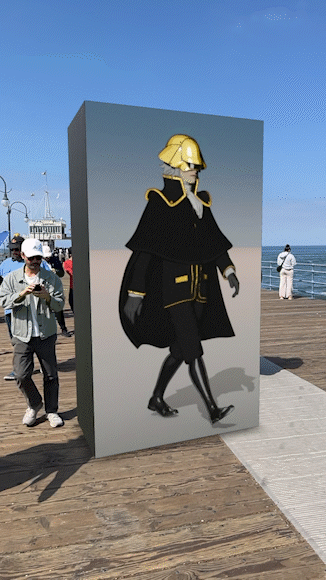 SnapChat
Snapchat is a social media app that allows users to send photos and videos that disappear after they are viewed. The app is popular with young people, who use it to share funny or embarrassing moments with friends. Snapchat also has a feature called "Stories," which allows users to post a series of photos and videos that are visible to their friends for 24 hours.
Key features of Snapchat include:
Self-destructing messages: Snapchat messages are designed to disappear after they are viewed. This makes the app a popular choice for sending private messages or sharing funny or embarrassing moments.
Stories: Snapchat Stories allow users to post a series of photos and videos that are visible to their friends for 24 hours. Stories are a great way to share your day with friends or to give them a behind-the-scenes look at your life.
Filters and lenses: Snapchat offers a variety of filters and lenses that can be applied to photos and videos. Filters can change the look and feel of your photos, while lenses can add fun effects, such as dog ears or whiskers.
Snapchat Discover: Snapchat Discover is a section of the app that features content from publishers, such as news outlets, celebrities, and brands. Discover is a great way to stay up-to-date on the latest news and trends.
The app is easy to use and offers a variety of fun features that make it a popular choice for those looking for a fun social media app.