Right now, if you want to visit a theme park, your options are supremely limited. But after you've watched all of the roller coaster POV videos and walked around your favorite parks on Google Maps, there's not much more you can do in order to scratch the theme park itch.
This got us thinking about fictional theme parks that have been depicted in movies, television shows, and in at least once case, inside of an already existing ride. While some of the parks are loosely-based on the "real" parks we know and love, we'll never be able to visit these parks in person, even though we really want to.
Dream Park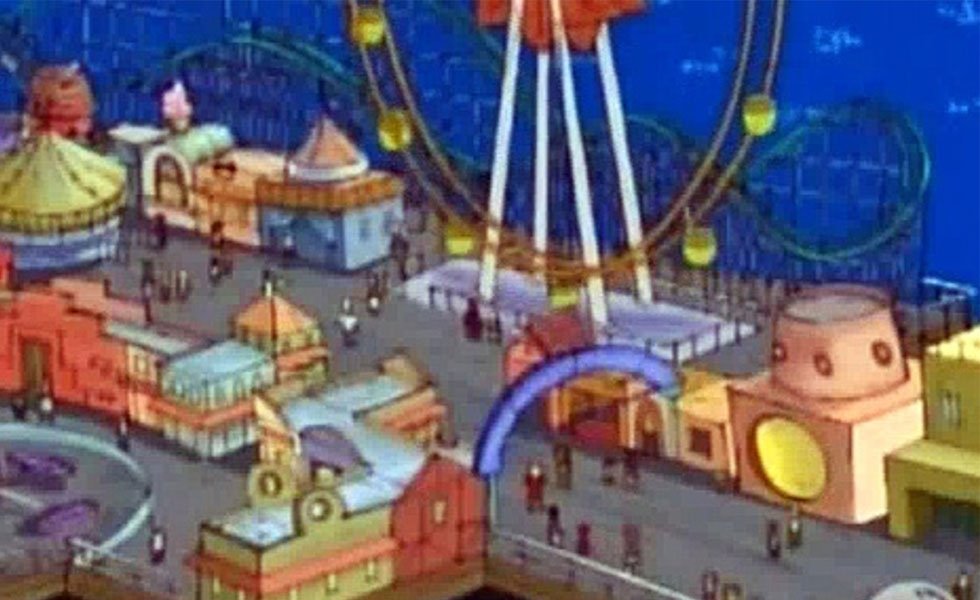 Appears In: Rocket Power (Season 1, Episode 5)
Rocket Power's setting of Ocean Shores, California is an amalgamation of multiple southern California cities, so it would make sense that the seaside piers would make an appearance as well. Dream Park is loosely based off of Pacific Park at the Santa Monica Pier, and features a Ferris wheel, roller coaster, and multiple midway games.
Krustyland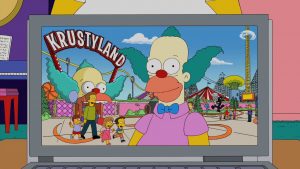 Appears In: The Simpsons Ride (Universal Studios Florida, Universal Studios Hollywood) & Multiple Simpsons Episodes
Wonder Wharf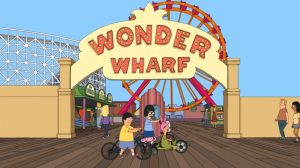 Appears In: Bob's Burgers
Glove World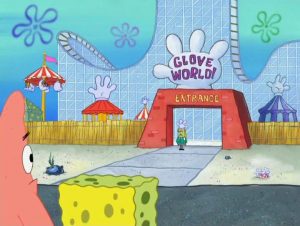 Appears In: Spongebob Squarepants (Multiple Episodes)
HappyWorldLand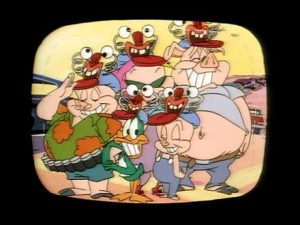 Appears In: Tiny Toon Adventures: How I Spent My Vacation (1992)
Luna Park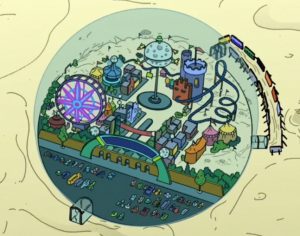 Appears In: Futurama (Multiple Episodes)
Moron Mountain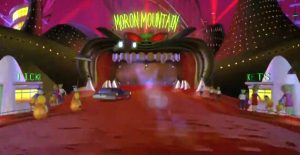 Appears In: Space Jam (1996)
Cartmanland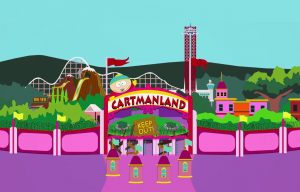 Appears In: South Park, Season 5, Episode 6 (2001)
Eight Animated Amusement Parks We Wish We Could Visit was originally posted on Coaster101.com. Read the full article here.