Cierra Honors short film shows the Pier from a tourist's perspective.
In February, Cierra Honors posted a creative short on her Instagram about a trip to the Santa Monica Pier. We reached out to Cierra about the film and she provided a little more information about the project.
How did you get started in film making?
My journey as a filmmaker began through the lens of a photographer. I enjoy telling stories through still images and this created a natural transition into film.
What is your style of film making?
My style of filmmaking is documentary. I enjoy capturing moments as they organically occur.
What film makers, directors, or content creators inspire you and your work?
I am inspired by Ava Duvernay's ability to dig deep into a story and bring qualities of humanity to them. Todd Solondz's ability to deliver unspoken truths inspires me as well.
Tell us about this short, The Santa Monica Pier: From Here:
"The Santa Monica Pier: From Here" takes you on a walk around the Pacific Park through the eyes of a tourist. It gives you different voyeuristic angles that capture the depths of the attractions as well as casual observations of performance artists on the boardwalk.
Why did you choose to shoot this at the Pier?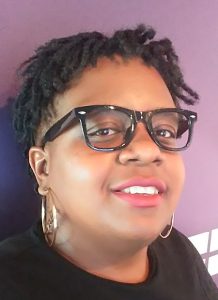 The Pier provides a scenic juxtaposition of the Pacific Ocean, the Santa Monica mountains and Pacific Park. These combined create a unique opportunity to capture different textures of life.
What else are you working on? What can people look forward to from your Instagram or channel?
I'm a trained photographer and videographer, so look forward to creative content involving my travels, featured photography and opportunities for clients to book photo and videography sessions!
We love Cierra's film short – check out more of her work on Instagram @tight2def.