Non-Profits, Schools, Camps, Youth Groups
Your group (12 or more people) can enjoy all the rides, games, food and fun at Pacific Park®. Our Unlimited Ride Wristbands (just $19.00 each, all ages, with a 3 business day advance reservation) will allow you to ride all the rides you like all day and all night! No need to put down a deposit or confirm your final head count until your group arrives at the Park with a reservation at least 3 business days in advance.
All group leaders must take full responsibility of all wristbands. It is against company policy for wristbands to be shared or re-sold. For more information, please contact Group Sales at groups@pacpark.com or call (310) 260-8744 ext. 225. All inquiries will be responded to within one business day, Monday-Friday, between the hours of 9AM-4PM.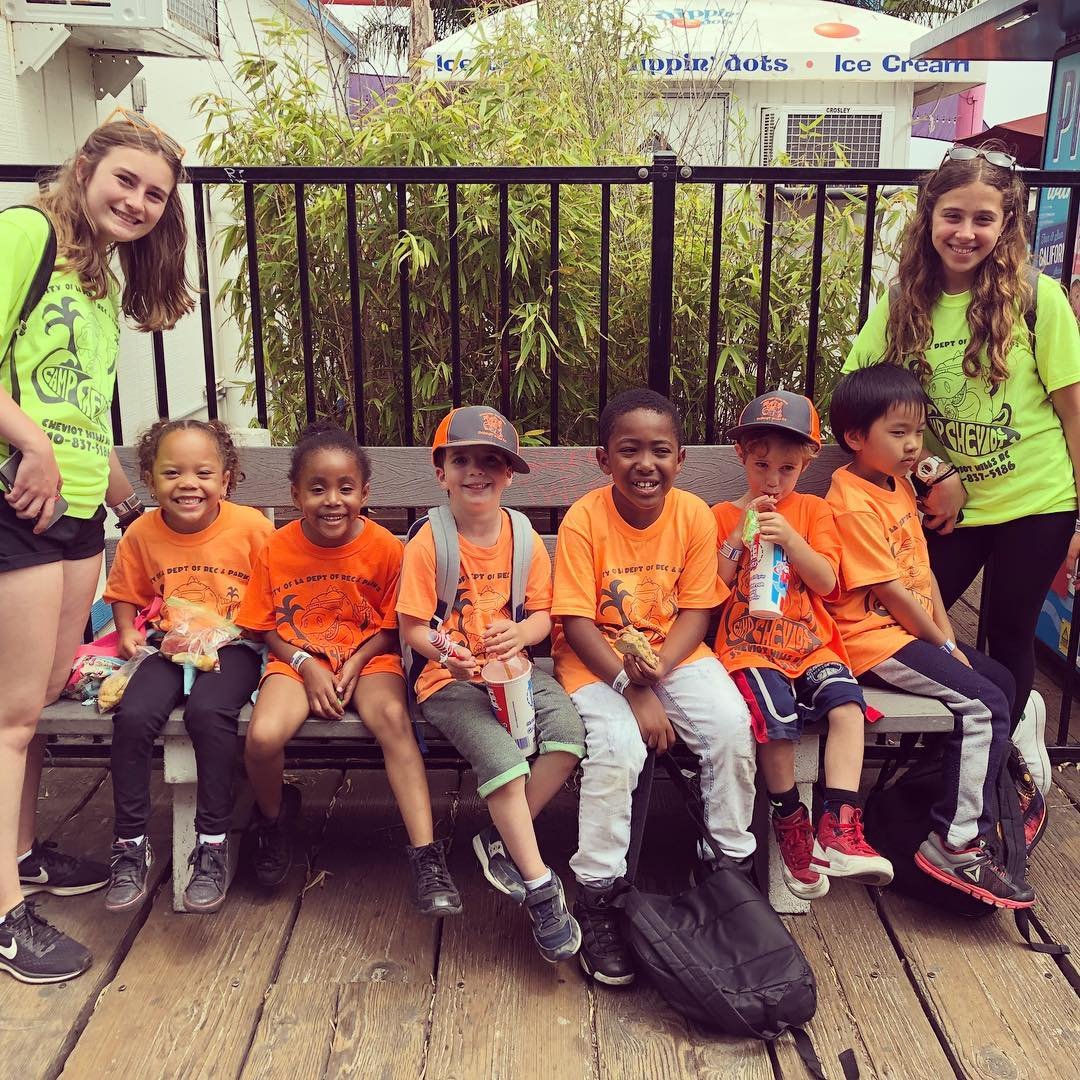 Pricing & Details
Unlimited Ride Wristband Price for Groups of 12 People or More
with Advance Reservation:
$19.00 per person
Walk Up Rate:
$27.50 per person
Meals
Pizza Party
Weekdays only, your group can enjoy a private pizza party in the Seaside Pavilion during peak season. Includes cheese pizza, beverage station, and reserved seating. Pizza Parties are available to groups of 25 or more for $9.00 a person. The Seaside Pavilion is subject to availability. Reservations must be made at least two weeks in advance.
Meal Cards
Make it easy for the members of your group to choose from a variety of meal options in our ocean-side food court. Pacific Park offers meal cards for only $11.00 per person, redeemable at Beach Burger, Pacific Wheel Pizza Company, and Whac-a-mole Tacos.
*Please note that public seating at Pacific Park is limited. Weekdays only, groups purchasing meal cards can make reservations in the Seaside Pavilion during peak season. Please contact Group Sales at (310) 260-8744 ext 225 or groups@pacpark.com for more information.
Educational Program
Combine a day at the park with this fun educational program!
Santa Monica Pier Aquarium
Learn about marine life and the conservation issues that affect the ocean at Santa Monica Pier Aquarium, a community program of Heal the Bay that sponsors field trips for grades K-12. Visit their touch tanks and enjoy many interactive exhibits. Call (310) 393-6149 ext 105 or visit healthebay.org.
Getting Started
If you are ready to make a group reservation, fill out the form below with your contact information and number of people in your group. You will receive an email notification confirming your reservation. Present this confirmation to the main ticket booth located under the Ferris wheel in Pacific Park to complete your order and receive your items. It is against company policy for wristbands to be shared or re-sold.
Please contact us at (310) 260-8744 x 225 or groups@pacpark.com with any questions. We look forward to seeing you soon!