Spring Job Fair '23
Join the Fun in the Sun on the Santa Monica Pier!
Thank you for your interest in joining the Pacific Park Team!
Pacific Park on the Santa Monica Pier is now hiring new employees. Pacific Park employs over 500 people throughout the year. Jobs are available for all experience levels.
Pacific Park looks for fun, outgoing, energetic team members to work in all areas of the pier including 8 ocean-front food service locations, midway games, a retail store, iconic amusement park rides and so much more!
Stop by the job fair to learn more about available positions, interview, and possibly get hired on the spot.
YOU'RE INVITED!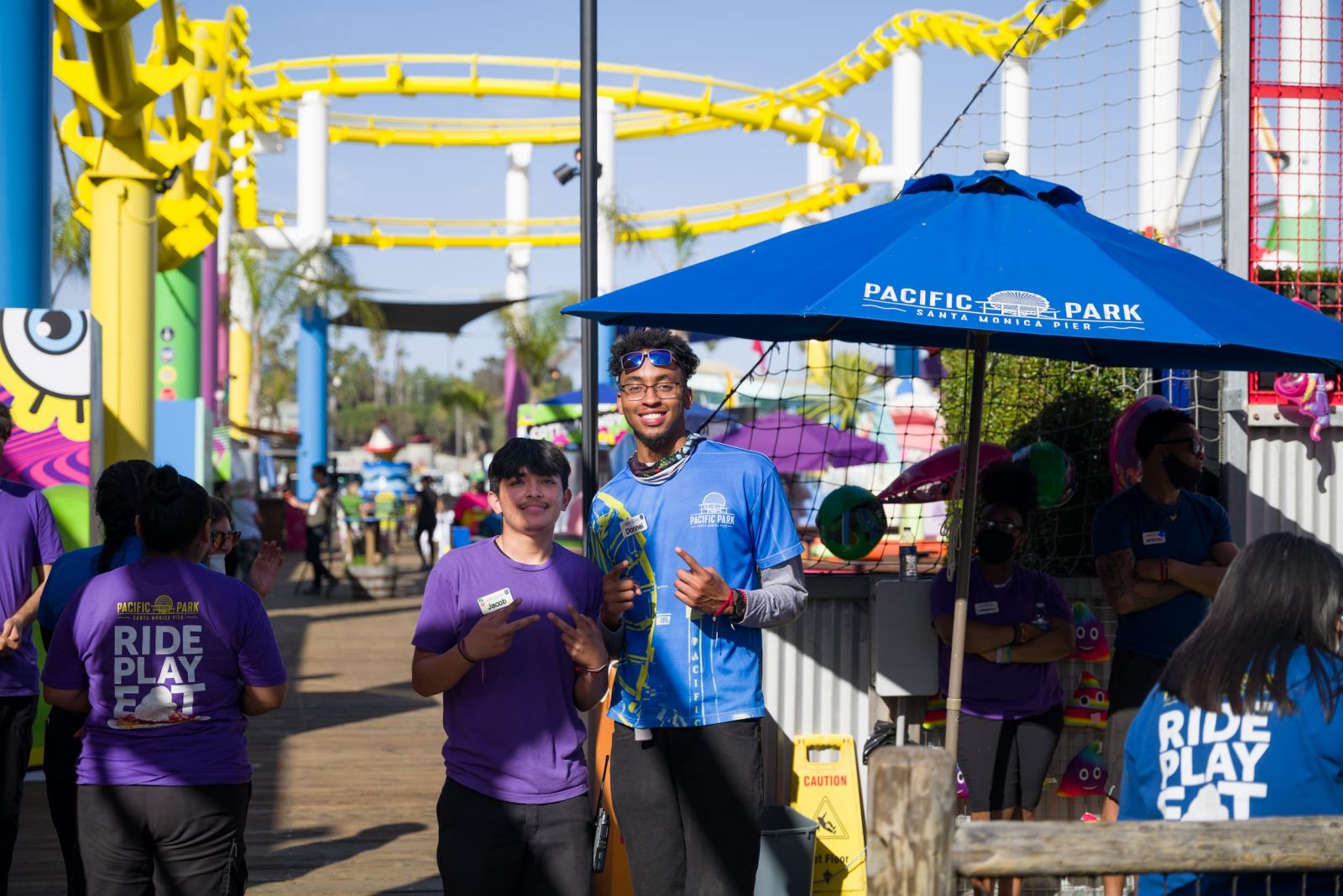 Can't Wait? Apply Now!
If you are eager to get hired at Pacific Park, you can view and apply for available positions at pacpark.com/jobs. Click the blue "Apply for a Job Online" button to go to Pacific Park's employee processing website, Paycom. There you will see a full list of available positions. Click the position you are interested in to see a full description of the job, duties, and responsibilities. You can apply for the position by creating an account in Paycom and entering in details like your contact information and work experience. This can be done on your phone, but a laptop or tablet will be easier.
More information can be found online at pacpark.com/jobs. If you have any additional questions, please contact Pacific Park's hiring team by sending an email to jobs@pacpark.com.
You are always welcome to complete an application in person.
380 Santa Monica Pier, Santa Monica, CA 90401
(Administrative Office located behind the Long Range basketball game)
Pacific Park® is a drug and alcohol-free environment. Pacific Park® is an equal opportunity employer.