Local's Night on the Santa Monica Pier returns on September 15th to celebrate 100 years of the Carousel Horses.
Local's Night is back and better than ever. This month is particularly special because the Carousel Horses in the Looff Hippodrome building are turning 100!! These horses have been a part of Santa Monica Pier history for the last century and it's time to celebrate. For over 100 years, the Santa Monica Pier Carousel has remained a popular entertainment destination for visitors seeking family-friendly amusement. Guests love the rare chance to ride one of the few original merry-go-rounds left from the golden age of seaside entertainment. Many also enjoy photographing the unique Looff Hippodrome building that houses the carousel, with its whimsical blend of Byzantine arches, Spanish Colonial turrets, and Moorish windows.
Most guests, however, do not know the carousel's complete story. Here, we'll take at the story of the Santa Monica Pier Carousel and discover how visitors can enjoy this historic landmark.
Santa Monica city filled with talented artists and musicians that have contributed to the development of the heart and soul of the city. Gather your friends and family and head down to the pier to see what Santa Monica has to offer. There will be a variety of events for locals to enjoy all over the pier. There will be featured live musical entertainment, local art installations, and exclusive offers to local businesses. On the Pier deck, there will be a Vintage Car Show with classic cars of various makes and models, some dating back to the 1930s will be on display.  The event is free for all spectators and guests on foot.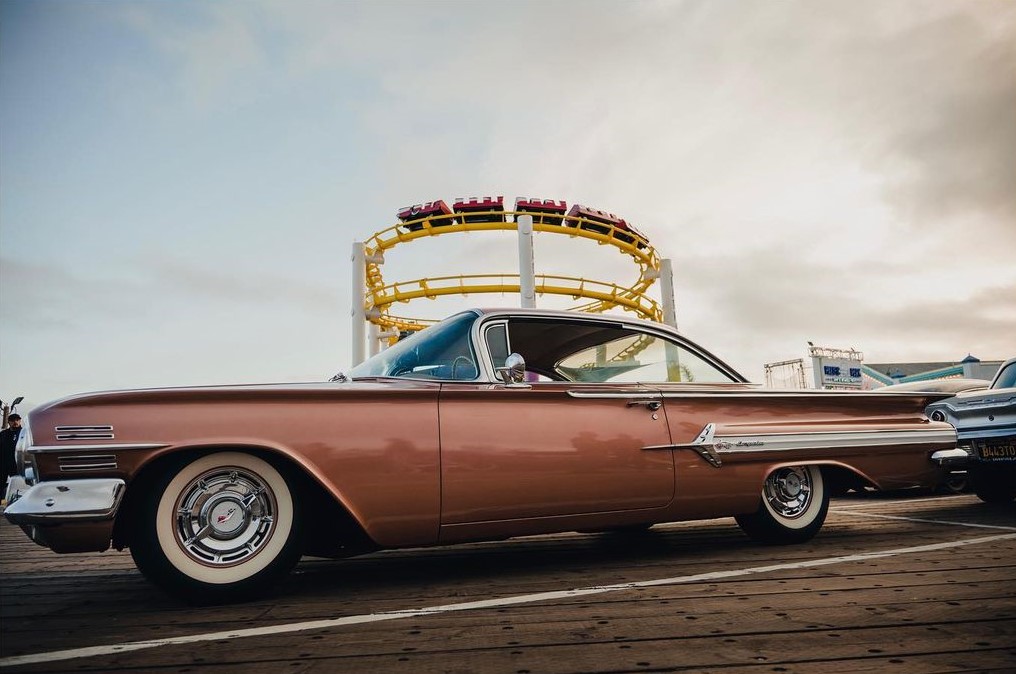 WHAT:
Local's Night on the Santa Monica Pier
WHEN:
Thursday, September 15
3 PM – 10 PM
WHERE:
On the Santa Monica Pier
Local's Night by the Santa Monica Pier is one of many events throughout the year hosted by the Pier Corporation for locals to enjoy outdoors in the ocean air. The Pier also regularly hosts free music festivals, dancing events, and other live entertainment, recapturing its status as a safe, fun entertainment venue for the entire community. Those who seek the joys of the past can visit both the Hippodrome and Santa Monica Pier Carousel, which have been restored to their full glory. Today, new generations can relive the timeless fun of the truly historic merry-go-round.
A true historical landmark, the Santa Monica Pier Carousel continues drawing in millions of guests every year with its old-school charm. Visitors enjoy celebrating events and taking photos of the carousel and Hippodrome to post on Instagram and YouTube! Thanks to the Santa Monica community, new visitors can enjoy these classic experiences for many years to come.