Sig Alert EV (electric vehicles) spin 360 degrees and feature a dual joy stick lever control allowing for full turns right, left, front and back for easy maneuvering. The futuristic cars are equipped with neoprene covered bumper tubes that safely absorb the shock of bumping while providing a hover-like ride. Unique to these cars is the protective high back headrest that is the ultimate in safety and style.
In California, a "Sig Alert" is any unplanned event that causes the closing of one lane of traffic for 30 minutes or more. When traffic snarls on our local freeways, the California Highway Patrol will issue a "Sig Alert" to inform commuters that they may want to take a detour. Our Sig Alert EV is a great way to blow off steam after an hours-long commute to the west side.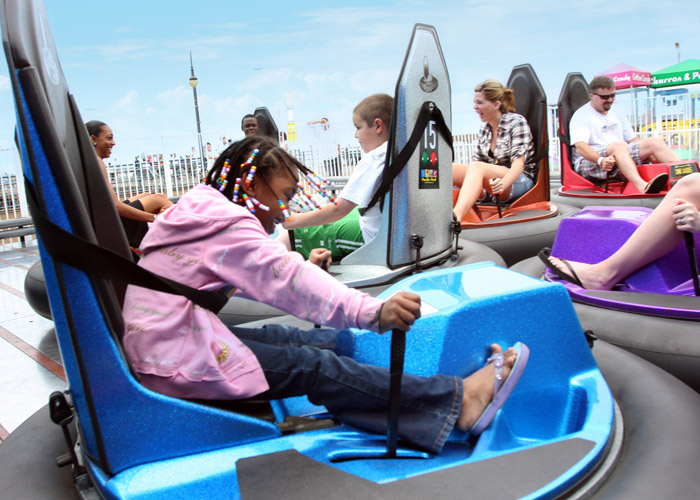 There are two ways to enjoy Sig Alert EV: We have smaller cars available for riders aged 3-9.
Height Requirement for Big Cars: 44"
Little Cars: Age 3-9