The world's only solar-powered Ferris wheel gives visitors a panoramic view of the Southern California coastline from more than 130 feet above the Santa Monica Pier. Measuring 85 feet, the Wheel moves at 2.5 revolutions per minute with intermittent stops to pick up passengers. Features more than 174,000 energy-efficient LED lights that display dynamic, eye-popping computer-generated lighting entertainment in the evenings.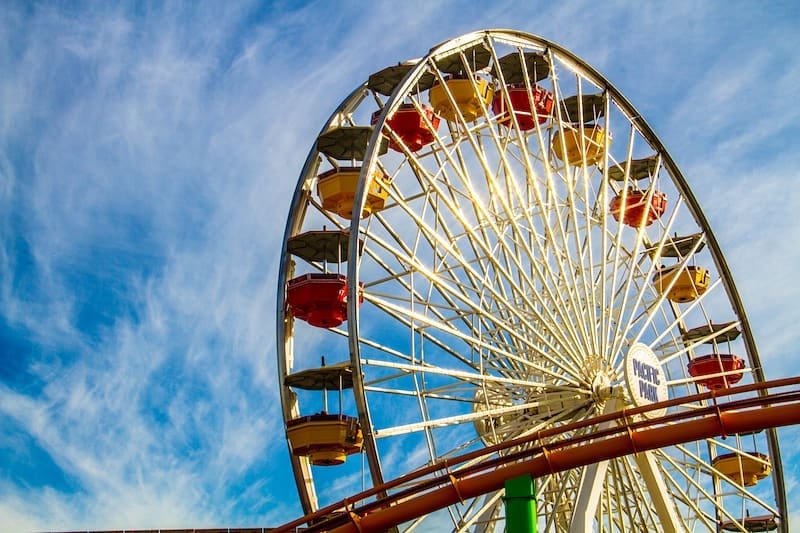 The Pacific Wheel is the world's first solar-powered Ferris wheel.
Height Requirement: 42" or under 42″ with adult. All riders above the age of 3 must have a valid ticket or wristband.
State law prohibits single riders on open gondola-style Ferris wheels.