Spin to win in these two-seat, 360-degree-turning and tumbling attractions. Players use a joystick to control their speed and rpm all while flinging in circles, rotating frontward, backward and all around in what feels like a freefalling yet fun-wheeling, swing-like manner in an attempt to win a prize.
$10 per guest (Not Included in Unlimited Ride Wristband)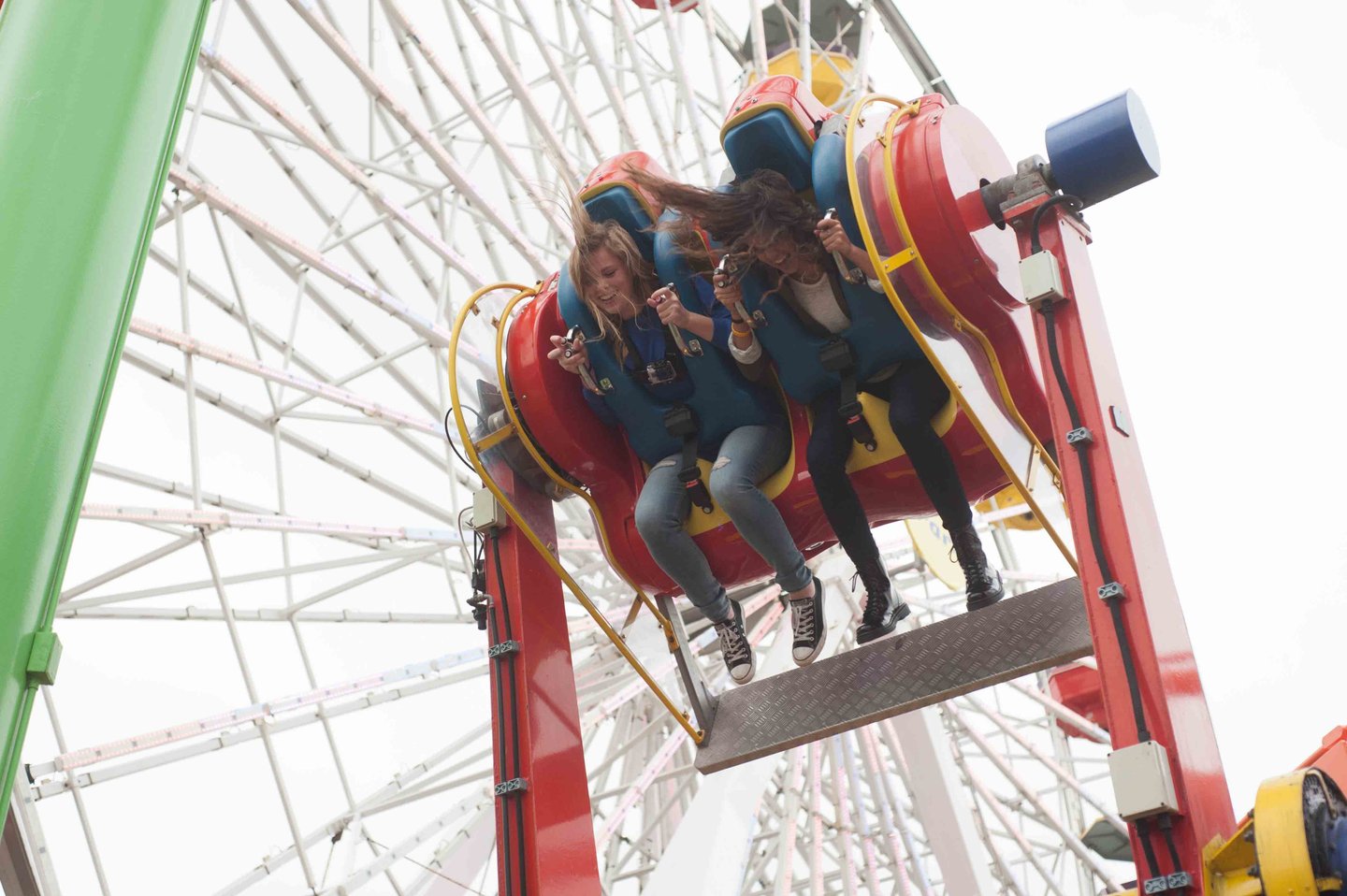 Gyro Loop is the Park's only Attraction – it's like a ride, but you can win a prize!