Pacific Plunge is a 44-foot exhilarating drop tower that leaves riders feeling weightless while providing a breathtaking view of the Pacific Ocean. The Plunge features two, 5-seat benches that lift riders 90 feet over Santa Monica Bay and render riders in a state of momentary flight before plunging towards the Pier deck.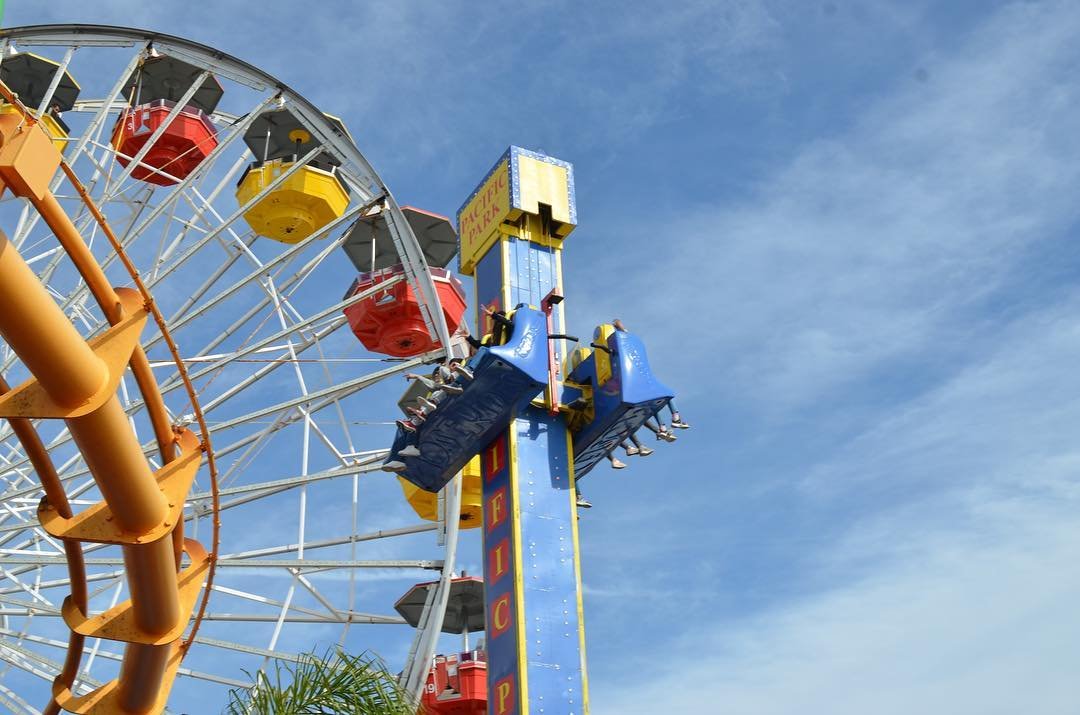 The Plunge is one of two drop rides in the Park. The Frog Hopper is a mini-version of the Plunge and a real treat for younger guests not yet ready for the big rides.
Height Requirement to ride alone: 42"
With Chaperone: 38"
Due to the nature of this ride and the restraint system,
the weight limit for this ride is 210 lbs.