The only West Coast, oceanfront, steel roller coaster located on a Pier over the Pacific Coastline. Ocean sprays breeze by riders as they escalate to a height of 55 feet. The coaster provides spectacular views of the Santa Monica Bay and the Pacific Ocean as it trails from one end of the Park to the other at 35 mph.
The West Coaster first debuted when Pacific Park opened in 1996 and has been a signature ride for the Park ever since. The coaster's double-helix track has become an iconic profile for the Pier and is often featured in films, TV shows, and advertisements as a quintessential "amusement park" shape. Often silhouetted by the setting sun, the coaster's iconic status for a seaside amusement park attraction is rivaled only by the classic, decades-old wooden coasters at Santa Cruz Beach Board Walk and Belmont Shores.
The ride begins with a 50ft climb to the top of the Park where riders can take in the sweeping views of the Los Angeles Bay before plummeting around the first helix. From the rotational trajectory of the helix, the coaster rides over two stomach-lifting hills (be sure to smile big for the camera here!) before careening into the second helix that completely surrounds the Scrambler next to the towering Pacific Wheel. The train dips down to the Pier deck right before returning to the station. The West Coaster runs with 4-5 cars that each seat 6 people.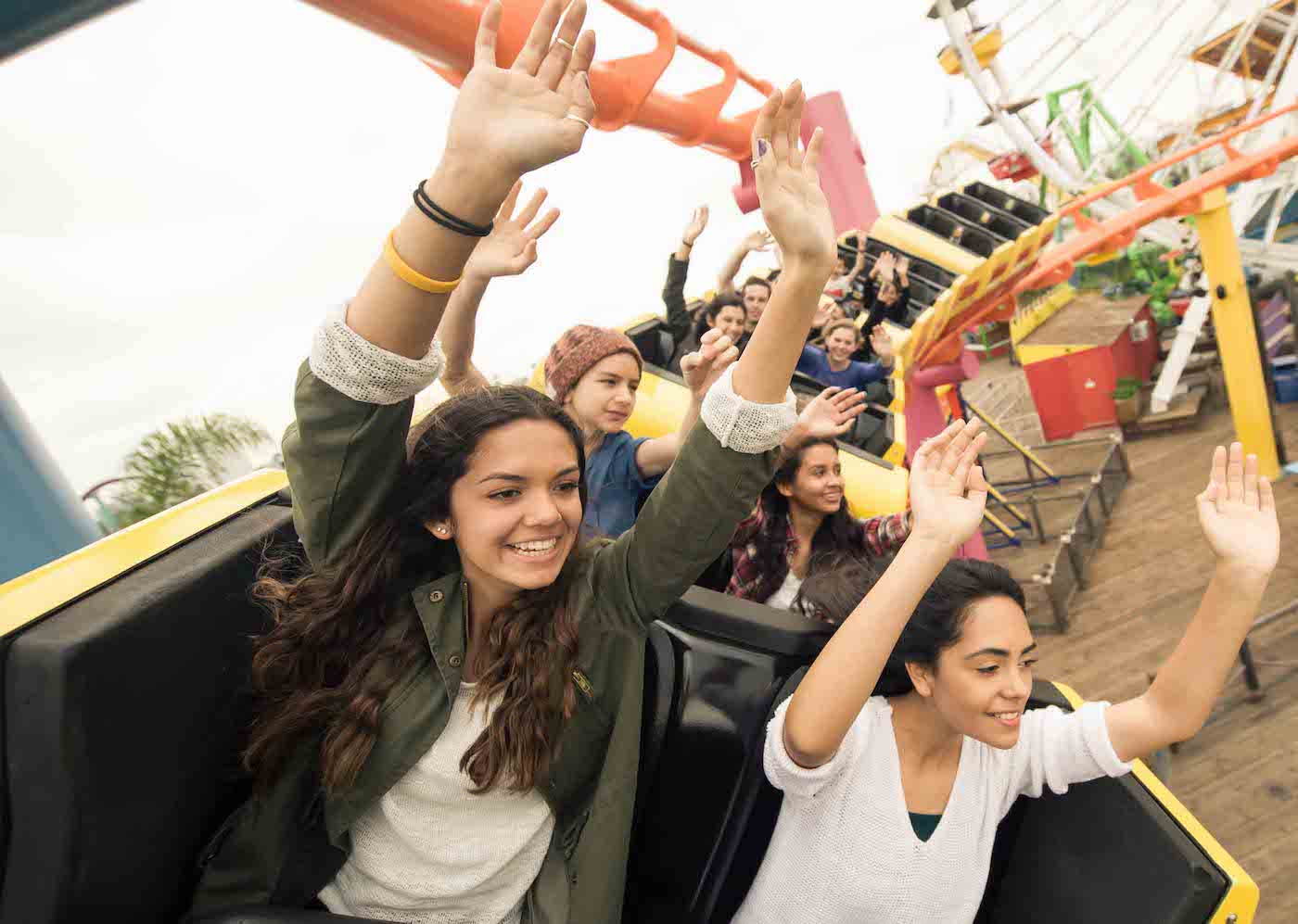 The West Coaster is the only steel rollercoaster over the Pacific Ocean on the US West Coast.