A swinging ship with two life-like dragon heads make passengers feel as if they're caught in the turbulent seas with the scariest of serpents. The Sea Dragon swings back and forth in a 180-degree arc giving riders a series of 40 ft. drops and thrilling launches.
The Sea Dragon is named in remembrance of the classic Sea Serpent wooden coaster from LA's original ocean-front amusement park Pacific Ocean Park which once adorned the coastline just south of where the Santa Monica Pier is now.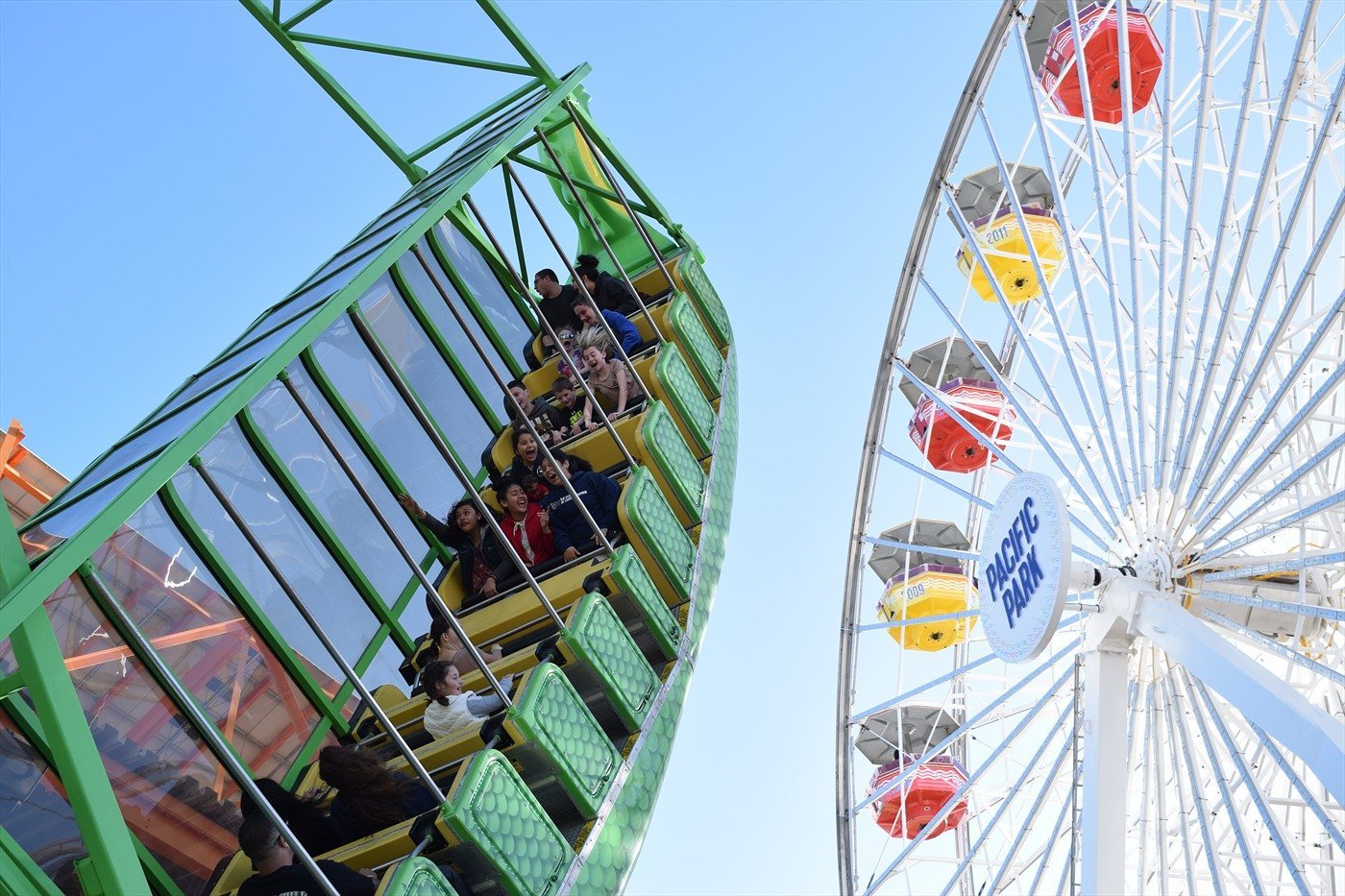 Riders were so thrilled by riding the Sea Dragon that the Park was asked to install a plexi sound barrier on the west side of the ride to prevent the riders shrill screams from being heard all the way down the beach.
Height Requirement to ride alone: 48"
With Chaperone: 36"