Shark Frenzy takes a new spin on a classic ride. Sit in the mouth of one of seven different species of sharks like the tiger or white shark and twirl around the track.
Opened in 2017, Shark Frenzy was constructed off the base of a classic "Tilt-A-Whirl". The ride features life-like depictions of the ocean's most iconic sharks including the Blue, Bull, Great White, Lemon, Mako, Sand Tiger and Tiger species. Riders are moved in a circular motion while whirling around and sent side-to-side in sudden, unpredictable movements. The seven colorful breaching shark cars are accentuated with eclectic beach trappings such as shark warning signs, shark-bitten surfboards, lifesaving buoys and beach warning flags.
The original Tilt-A-Whirl ride has been entertaining guests since 1926 as cherry red, half-globed whirling cars. Pacific Park's shark-themed Tilt-A-Whirl offers seven breaching shark cars that seat up to three adults or four children.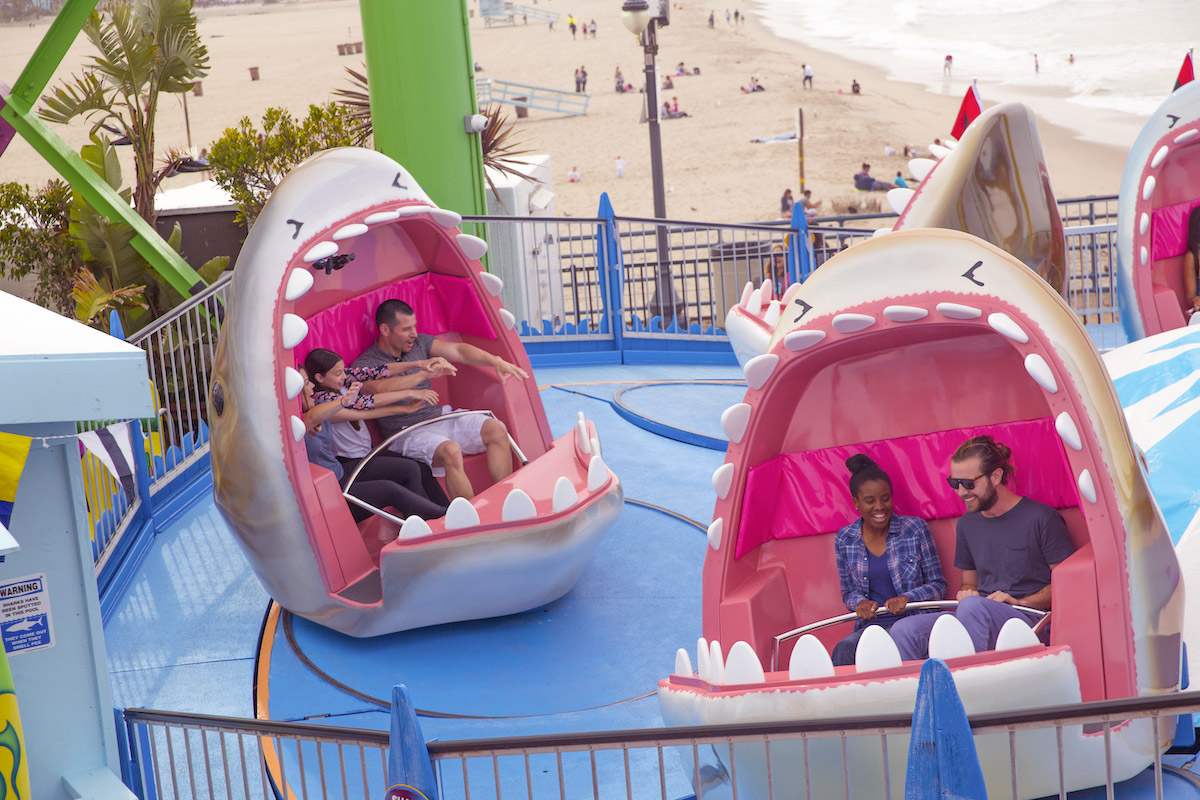 All of the shark species represented on the ride are native to the Pacific Ocean and some of them, like juvenile white sharks, live right under the Pier!
Height Requirement to ride alone: 48"
With Chaperone: 36"