Get your racing kart ready to zoom around the Santa Monica Pier in Mario Kart Tour.
Mario Kart fans rejoice! With the latest Los Angeles course in Mario Kart Tour, you can now race down the Santa Monica Pier and the surrounding beaches. If you look closely, you'll notice the historic Hippodrome building and iconic Pacific Wheel Ferris wheel visible in the background.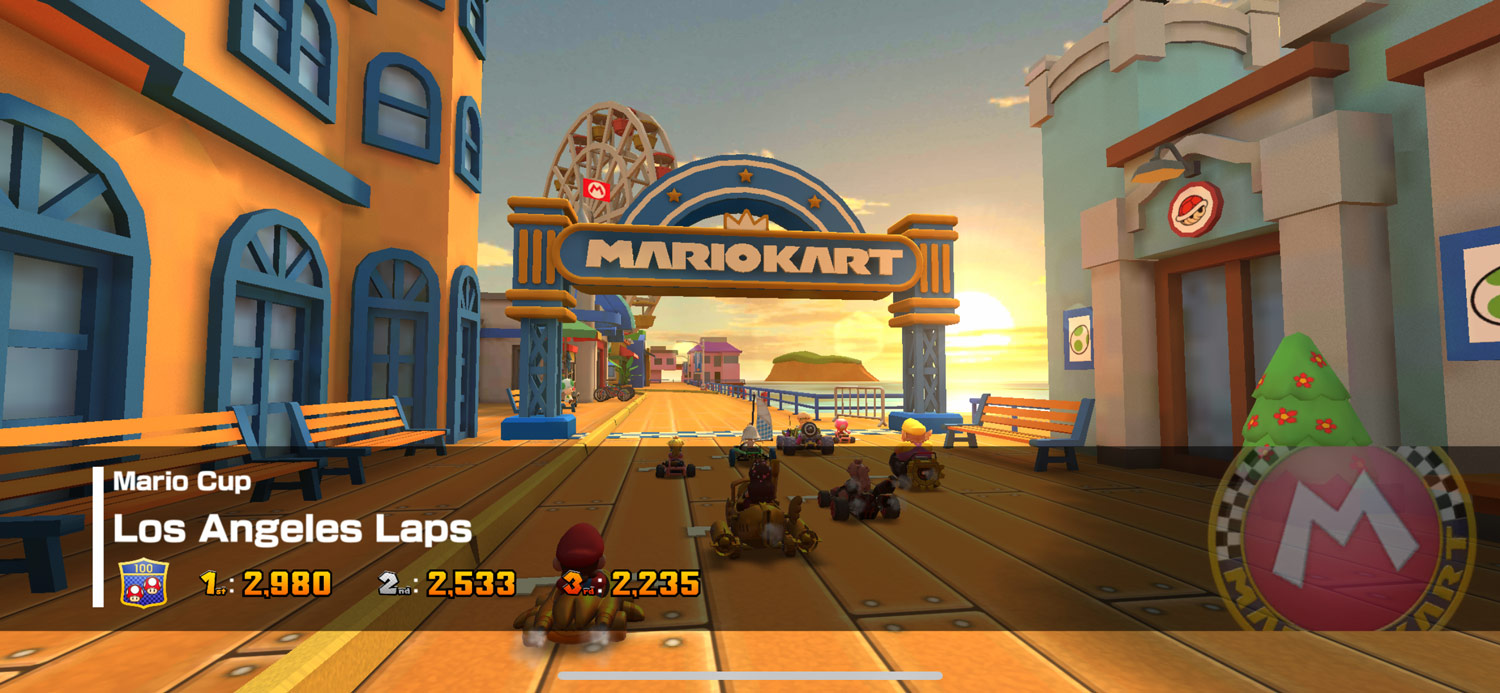 The Super Mario Kart Tour is wrapping up. Starting Sept. 23, 11 PM PT, drive off into the sunset in the Los Angeles Tour! Great weather, a beach, and a ferris wheel. Time to enjoy the last days of summer in style on the track in #MarioKartTour. pic.twitter.com/r2Ff3EW91o

— Mario Kart Tour (@mariokarttourEN) September 18, 2020
The Los Angeles Tour, as part of The Super Mario Kart Tour, is available for play on Mario Kart now through October 6th, 2020. It also coincides with the games first year anniversary. Mario Kart Tour is a smartphone racing game. Anyone can play by downloading the app onto their device and creating a free Nintendo account.
Pacific Park on the Santa Monica Pier is found in several video games, including Grand Theft Auto and Tony Hawk's American Wasteland. Read the full list of appearances here.