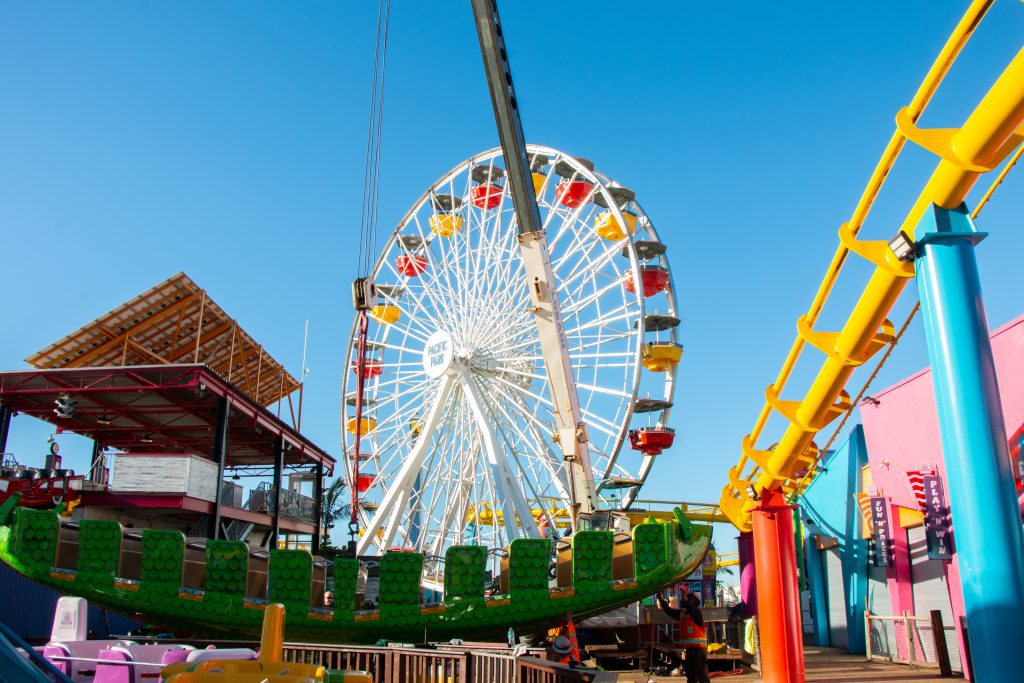 After delighting guests for more than 27 years at the Santa Monica Pier, the bright green Sea Dragon will retire to make way for an all-new Sea Dragon ride.
The Sea Dragon on the Santa Monica Pier is retiring and Pacific Park is throwing it a retirement party in the upper Pier parking lot adjacent to the east entrance of the Park from February 27 to March 8, daily from 11 a.m. to 9 p.m. The Sea Dragon swinging amusement park ride opened with Pacific Park on May 26, 1996.
"We look forward to sharing the public's memories of the Sea Dragon with our guests and team members as we celebrate the retirement of the original Sea Dragon ride," said Nathan Smithson, Director of Marketing and Business Development at Pacific Park on the Santa Monica Pier. "The Sea Dragon is an iconic piece of the amusement park ride experience for everyone including the film and music industries and numerous celebrities."
The Sea Dragon has appeared in several Hollywood films including "Iron Man" with Robert Downey, Jr., and "Her" with Joaquin Phoenix, among many others. The Sea Dragon also shared the spotlight with the Regional Mexican music artists "La Séptima Banda" and was the subject for "Stella Rose and the Sea Dragon" book with authors Stella Harris and James Harris, along with illustrator Michael Bailey; the book launch was held in front of the Sea Dragon.
Pacific Park on the Santa Monica Pier will host a very special high-flying retirement send-off for the original Sea Dragon on Thursday, March 9 at 8:30 a.m. The all-new Sea Dragon will also be making its debut at that time.
The Sea Dragon is a swinging ship ride with two lifelike dragon heads making passengers feel as if they're caught in the turbulent waters. The ship moves back and forth in a 180-degree arc, giving riders a series of 40 feet drops and thrilling launches. The Sea Dragon ride car weighs 6,000 pounds, is 26 feet in length, is 3 feet in width, and is accentuated with 12 feet tall Sea Dragons heads on each end.