Guide For Guests With Disabilities
Pacific Park is accessible to our visitors with disabilities. At Pacific Park, we are committed to complying with the letter and spirit of the Americans with Disabilities Act and applicable California law.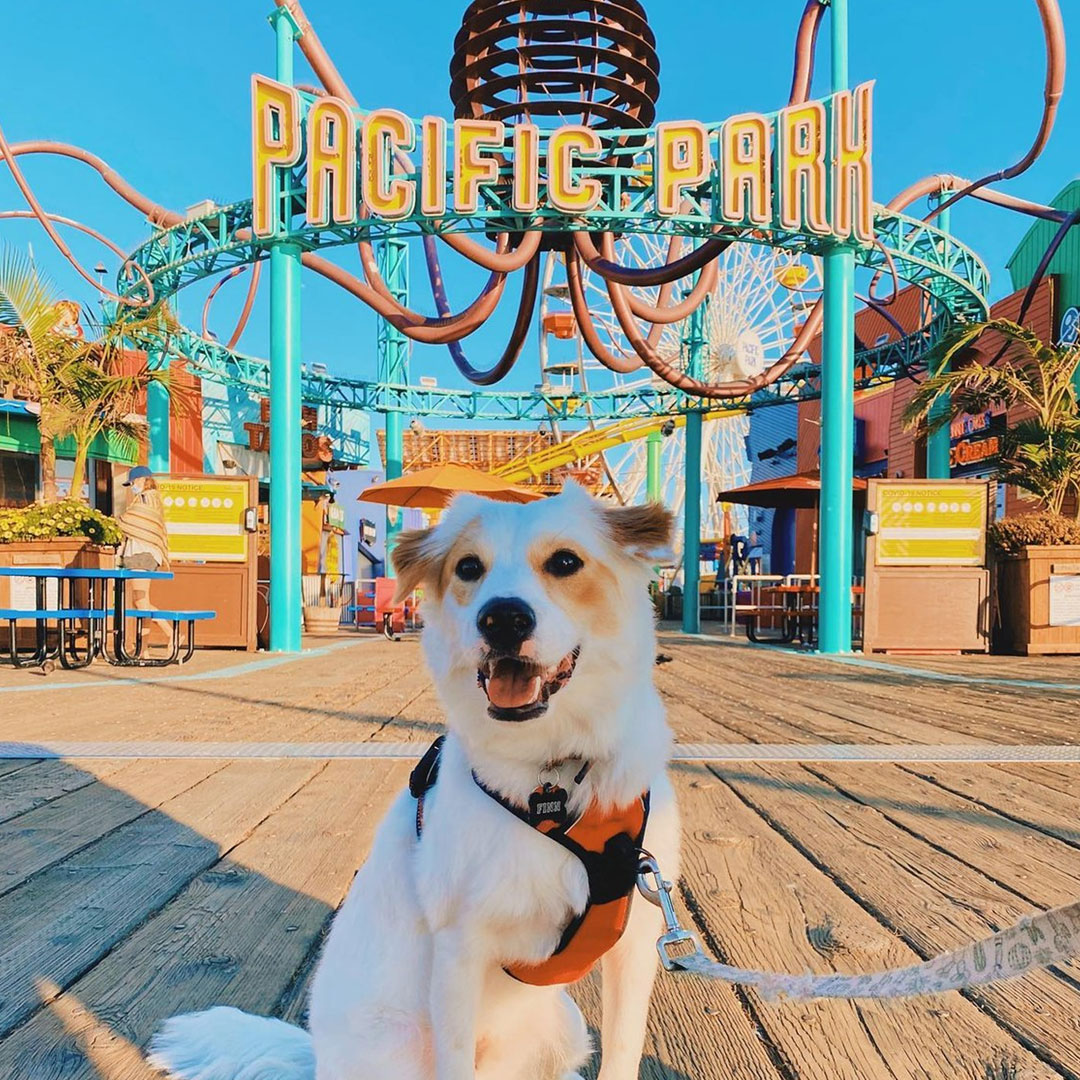 Service Animals

Guests accompanied by qualified service animals are welcome at Pacific Park. However, all service animals must remain on a leash, harness or tether at all times. Pacific Park employees are not permitted to handle or control service animals. Certain Pacific Park rides are accessible to guests with service animals through the ride queue. Some service animals may be too large to fit safely in certain rides and may be barred from riding. All service animals should ride on the floor of the permitted rides and/or attractions.
Due to the nature of these rides, service animals are not permitted on the following rides and attractions:
Inkie's Scrambler
West Coaster
Inkie's Air Lift
Gyro Loop
Pacific Plunge
Sea Dragon
Frog Hopper
Sig Alert Bumper Cars
Shark Frenzy
Seaside Swing
Wave Jumper
Service animals are permitted on the following rides and attractions as long as they can fit safely on the ride:
Guests with Mobility Impairments

The paths of travel around Pacific Park are wheelchair accessible.
Most rides and attractions at Pacific Park are accessible to all our guests, however, none of our rides and attractions are configured to accommodate a wheelchair within the ride system.
Guests with mobility impairments wishing to ride will need the assistance of a member of their party to fully utilize these areas. Guests using wheelchairs must be able to transfer from their wheelchairs onto each ride system. Pacific Park employees are not permitted to physically transfer guests to and from wheelchairs. We therefore recommend that guests who need help with transfer plan to visit with someone who can physically assist them.
Due to their configuration, some Pacific Park rides or attractions have auxiliary entrances for guests with disabilities. Guest using auxiliary entrances may not bypass waiting lines. Instead, these entrances are intended to offer guests using wheelchairs a more convenient entrance to the attraction. Guests using wheelchairs may wait at any ride's auxiliary entrance while the remainder of their party processes through the main queue line.
Accessible Parking

Because of our location, Pacific Park does not maintain its own parking areas. Nearby general and disabled parking, including van-accessible parking, is provided by the City of Santa Monica in parking lots located on the beachfront nearby.
Information on parking policies and availability can be obtained from the City of Santa Monica, Parking Services Division by calling (310) 458-8295 or visiting their website.
Wheelchair & Stroller Rentals

Due to space constraints, Pacific Park is not able to provide either wheelchair or stroller rentals. Some local Santa Monica businesses offer complimentary wheelchair rentals. Get more information here.
Restroom Accessibility

All public restrooms at Pacific Park include accessible facilities.
Other Needs

Pacific Park cannot anticipate the needs of all guests. We encourage guests with any questions or concerns to contact the Park in advance of their visit if they wish to request additional accommodations or assistance during their visit to Pacific Park.