As part of California Restaurant Month, Scoops Ice Cream and Treats is participating in Santa Monica Restaurant week, January 6-12, 2020. Come in and try our Kumquat Caramel Date Ice Cream and share your experience on social media using #SMRestaurantWeek for a chance to wine a $500 dining gift certificate.
Santa Monica Restaurant Week is a Santa Monica-based dining campaign crafted by Santa Monica Travel & Tourism (SMTT). Held in conjunction with California Restaurant Month, the week-long program highlights participating restaurants throughout Santa Monica that will each craft a healthy, custom dish, centered on a special restaurant week ingredient. This year, Santa Monica will celebrate the kumquat starting Jan.6, and for a limited time, Pacific Park on the Santa Monica Pier will offer a uniquely flavored treat while supplies last- the Kumquat Caramel Date Ice Cream.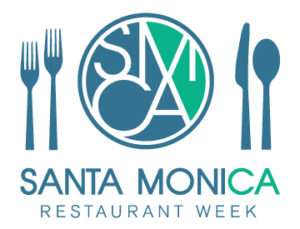 Kumquats have a long culinary history within China, Taiwan, and Japan and have been cultivated throughout Southeast Asia for centuries, often being preserved as jams, salts, teas or even syrups. The two most common varieties of kumquats include the Nagami and Meiwa. The Nagami is oval-shaped, and commonly grown, while the Meiwa is more rounded and considered to be the sweeter of the two. California and Florida are the best-suited growing regions for kumquats and they are readily available at local grocery stores most of the year.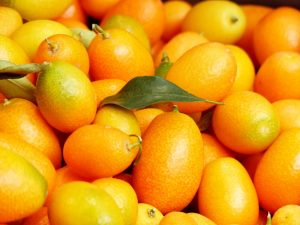 Pacific Park on the Santa Monica Pier is known for many things – a solar-powered Ferris wheel, a block of retro-themed midway games, shops stocked full of Santa Monica t-shirts and trinkets. When it comes to dining, Pacific Park offers a wide-variety of treats typical to many entertainment destinations including Wetzel's Pretzels, Dippin' Dots, and Popcornopolis popcorn. However, one of the Park's most-revered locations is Scoops Ice Cream & Treats, home of a delicious selection of Lappert's Ice Cream flavors.
According to the International Dairy Foods Association, ice cream origins are known to reach as far back as the second century B.C., and the first official account of ice cream in America was in the early 1700s. This old fashioned treat has now stretched across the globe, with every country having their own version of the frozen classic. At Pacific Park, Lappert's Ice Cream is available at Scoops Ice Cream and Treats and can be served with a variety of toppings or even as a mouth-watering banana split.
To celebrate this year's Santa Monica Restaurant Week, Pacific Park will be offering Kumquat Caramel Date Ice Cream. The hand-crafted, premium Lappert's ice cream will be made with fresh organic kumquats, Medjool dates and a lightly salted caramel swirl. Guests to Pacific Park can visit Scoops Ice Cream & Treats located in our oceanfront dining plaza and enjoy a scoop of Kumquat Caramel Date Ice Cream for only $6, or a double scoop for just $8.50.
Our food and beverage team looks forward to participating in Santa Monica Restaurant Week each year so that we can push the envelope in unique foods offering at the Park. The Kumquat Caramel Date Ice Cream is a natural fit for the Park since we have a variety of unique food and beverage offerings in the two-acre amusement park. Last year, persimmon was the selected ingredient for the Santa Monica Restaurant Week, and we offered a "Persimmon Funnel Cake" – a freshly made funnel cake topped with powdered sugar, whipped cream, and drizzled with sweetened persimmon compote.
This year, the dining plaza won't be the only place on the Pier to praise the kumquat. Seaside on the Pier, the newest restaurant on the boardwalk, is serving a unique California Kumquat Salad with mixed greens, kumquat agave vinaigrette, kumquats, feta cheese, pistachios, sun-dried tomatoes, and avocado for $14.95. Seaside will also offer salmon served with kumquat-roasted Parmesan potatoes and a signature kumquat margarita.
January's California Restaurant Month is an annual event that aims to put the state's amazing culinary bounty on display and celebrate the state's immense contribution to menus around the world. It makes feasting even more accessible than usual, with a legion of participating restaurants in cities and regions across the state offering deals and special menus at various times during the month.
Santa Monica Travel & Tourism is the city's local destination marketing office. Formed in 1982 and funded by the City of Santa Monica's general fund and the Tourism Marketing District assessment, SMTT aims to promote Santa Monica as a travel destination. As a sales and service organization, SMTT acts as the marketing representative for local businesses and the community as a whole. Events like Santa Monica Restaurant Week aide in the office's pursuit of elevating Santa Monica's businesses in the greater Los Angeles area and State of California.