Mariasol Santa Monica Pier
Mariasol Santa Monica serves quality Mexican fare with an emphasis on seafood, fresh peppers, and unique sauces.
Among all the places to eat on the Santa Monica pier, Mariasol stands out as the perfect destination to relax and enjoy a margarita as you admire the beautiful scenery. With its prime location at the end of the pier, Mariasol offers an unparalleled view of Los Angeles and the Pacific Coastline while you dine.
This restaurant is open daily for lunch and dinner and seats on a first-come, first-served basis. Guests are encouraged to call ahead for current wait times. Two event spaces are also available for large parties: the Del Sol Room and the Del Mar Room. Both spaces boast spectacular private views, and the rooms can be combined to seat up to 100 guests. These spaces are ideal for accommodating larger tour groups and family gatherings. Event spaces can be reserved here ahead of time.
Mariasol Santa Monica has more than a decade of service under its belt and a sterling reputation for well-satisfied customers. Time and again, guests have agreed that Mariasol is the perfect place to experience Mexican cuisine Santa Monica Pier style. Tacos, enchiladas, burritos, and fajitas are all served up with a variety of proteins to choose from, including fresh seafood, carne asada, and shredded chicken. There's even fresh live lobster on the menu, available at market price.
The bar offers a wide selection of beer, wine, spirits, and mixed drinks, with a particular emphasis on their margaritas and mojitos. For children under 10, Mariasol has a simplified kids menu guaranteed to please even the fussiest young diners. If you have a sweet tooth, be sure to finish your visit with one of the decadent desserts on offer, perfect for sharing (or keeping all to yourself!).
After a day spent splashing in the waves and enjoying the games and rides at Pacific Park, the whole family will be able to relax and enjoy themselves at Mariasol.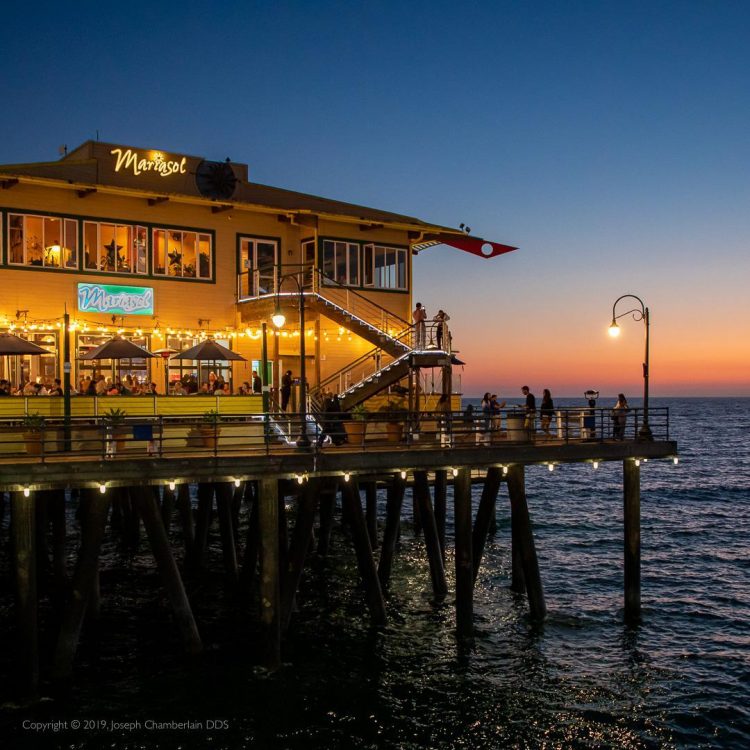 Nachos
Tacos
Combination plates
Burritos
Enchiladas
*menu and offerings vary by season and availability. See the full Mariasol menu. For hours, group information, and other inquiries, visit www.mariasol.com.