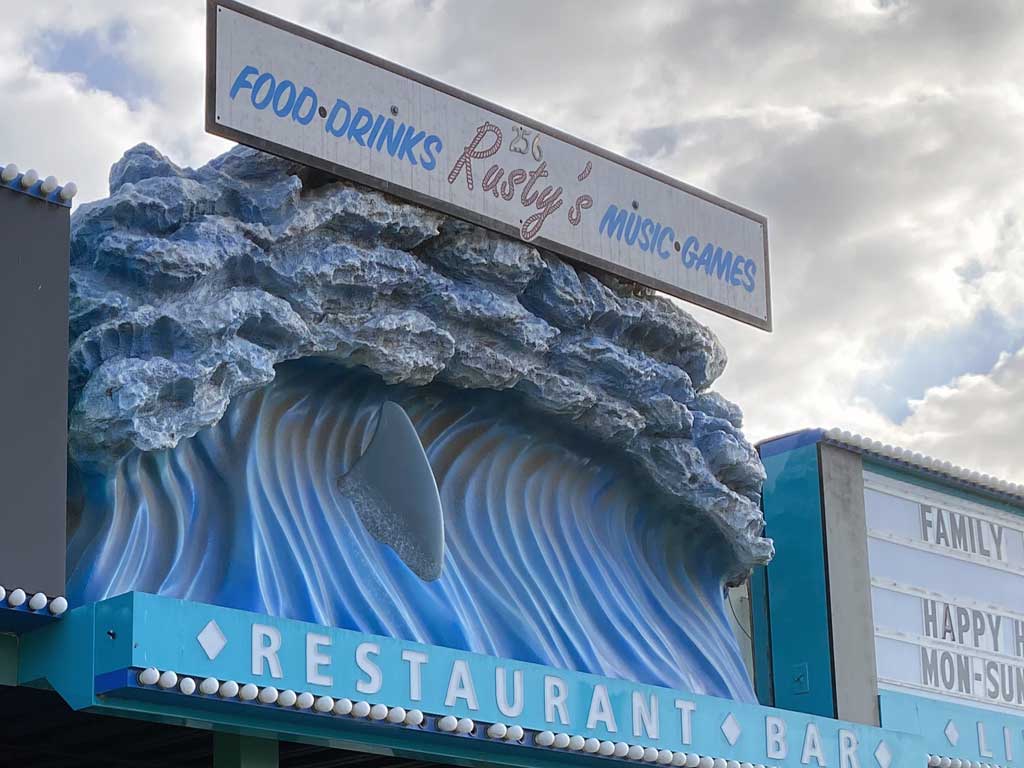 Rusty's Surf Ranch
Contact
Overview

With a mix of food, music, and beer, Rusty's Surf Ranch has been a go-to restaurant on the Santa Monica Pier since 1996. With a laid-back, casual atmosphere and ample outdoor seating, Rusty's Santa Monica restaurant is the perfect place to relax for a bite to eat after—or during—a memorable day at the beach.
If you're looking for places to eat on the Santa Monica Pier with unique decor, head inside Rusty's to find a collection of 19 vintage surfboards hanging on the walls and ceiling. With boards dating back to the 1960s, the unique collection gives you a taste of Santa Monica's traditional beach-bum culture.
Rusty's is also a great place to celebrate special occasions such as birthdays, weddings, or work parties.
Menu
Here are a few favorites that guests love:
BBQ Chicken Plate
Market Salad
Sandwiches and burgers
Chicken Wings
Note: Menu and offerings vary by season and availability. See the full Rusty's Surf Ranch menu.
For hours, group information, and other inquiries, visit https://rustyssmpier.com/.
Discover More
Looking for more food options on the Pier? We have so much more to offer on the go and dine-in.