Seaside on the Pier, Santa Monica Pier
Fresh ocean food—fresh ocean air! Seaside on the Pier serves top-tier seafood and classic American cuisine in a spacious open-air setting that offers a beautiful view of the Santa Monica Bay.
Overlooking the boardwalk, the restaurant's three-story dining area has plenty of room for parties of all sizes. Whether you're just looking for places to eat on the Santa Monica Pier, finding somewhere to enjoy a date for two, or even planning to host a wedding event, Seaside on the Pier is an excellent choice for a meal to wrap up your day at the beach.
Seaside on the Pier offers a large selection of drinks and deserts to fit your taste and price range. Whether you're craving a glass of fine wine, a slice of cheesecake, or a local craft beer, Seaside on the Pier will have something for you to enjoy.
Feature image courtesy of @shellypadanlorber.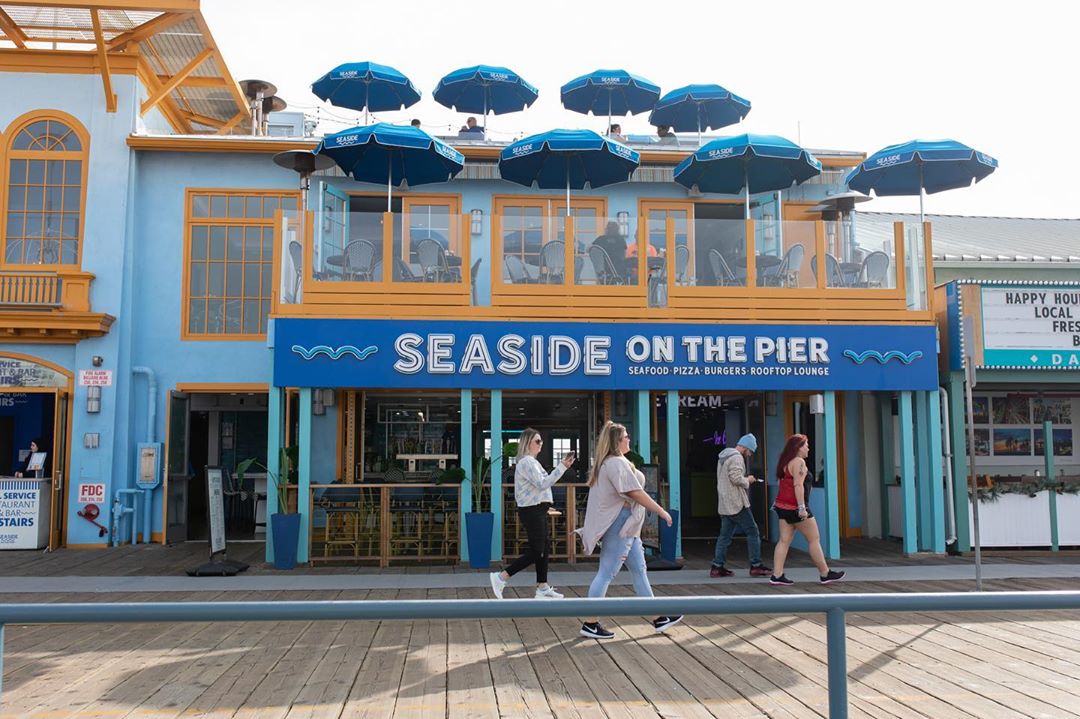 Menu
---
Lobster BLT
A unique spin on the bacon, lettuce, and tomato sandwich.
Impossible Burger
A delicious vegan burger served with lettuce, tomato, and onion.
Pizza
Choose from a traditional margherita pizza or a unique one such as Chicken Alfredo.
Citrus Kale Salad
Superfood blend of kale, julienned broccoli, slivered brussel sprouts & cabbage, feta, dried cranberries, fresh grapefruit and oranges, served with agave dressing.
*menu and offerings vary by season and availability. See the full Seaside on the Pier Santa Monica menu. For hours, group information, and other inquiries, visit www.seasideonthepier.com.