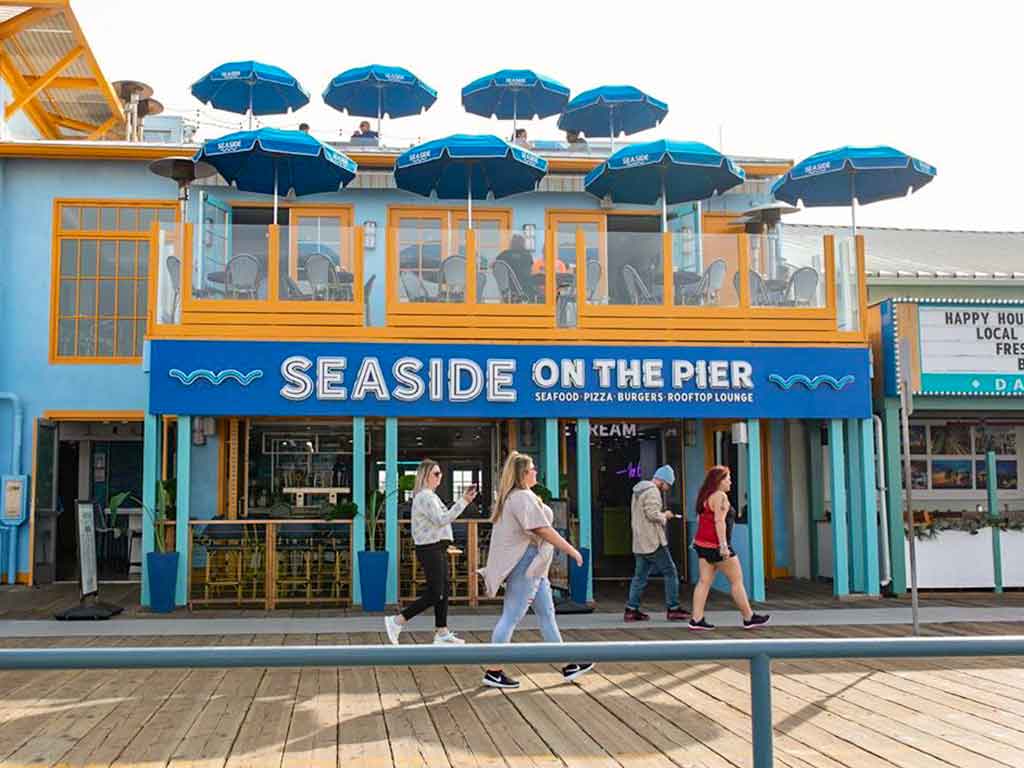 Seaside on the Pier
Contact
Overview

Fresh ocean food — fresh ocean air! Seaside on the Pier serves top-tier seafood and classic American cuisine in a spacious open-air setting that offers a beautiful view of the Santa Monica Bay.
Overlooking the boardwalk, the restaurant's three-story dining area has plenty of room for parties of all sizes. Whether you're just looking for places to eat on the Santa Monica Pier, finding somewhere to enjoy a date for two, or even planning to host a wedding event, Seaside on the Pier is an excellent choice for a meal to wrap up your day at the beach.
Seaside on the Pier offers a large selection of drinks and deserts to fit your taste and price range. Whether you're craving a glass of fine wine, a slice of cheesecake, or a local craft beer, Seaside on the Pier will have something for you to enjoy.
Feature image courtesy of @shellypadanlorber.
Menu
Here are a few favorites that guests love:
Seafood Pasta
Pizzas
Salads
Sandwiches
Note: Menu and offerings vary by season and availability. See the full Seaside on the Pier menu.
For hours, group information, and other inquiries, visit www.seasideonthepier.com.
Discover More
Looking for more food options on the Pier? We have so much more to offer on-the-go and dine in.