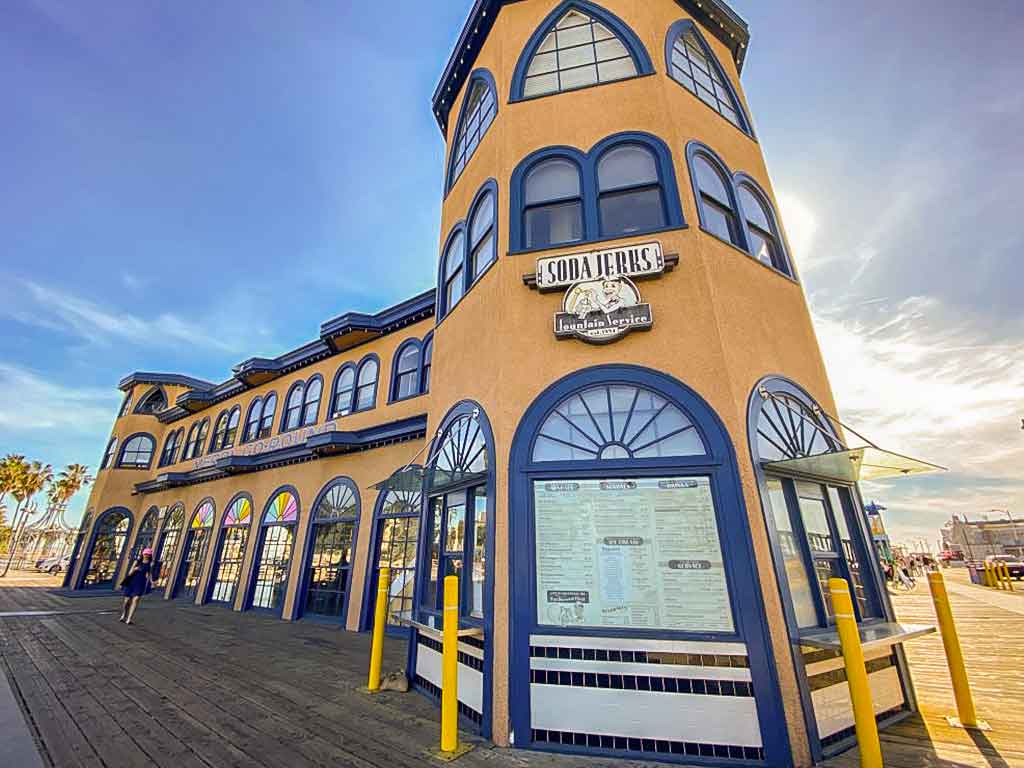 Soda Jerks on the Pier
Contact
Overview

Step inside and get lost in early 20th century charm! At Soda Jerks, you can enjoy a classic ice cream sundae in the historic old-style Carousel Building on the Santa Monica Pier.
Soda Jerks is a modern ice cream shop with style plucked straight from the 1940s, serving drinks and ice cream in one of the oldest buildings in Santa Monica. Soda Jerks has been serving ice cream, fudge, and soda on the Pier for ten years now, and has cultivated a reputation for having the best ice cream in Santa Monica.
Soda Jerks is well equipped to handle parties and gatherings and offers a range of catering and hosting options for kid's birthday parties, ice cream socials, and other private events. Soda Jerks has an array of food items and accessory options for private gatherings—guests may rent a popcorn or cotton candy machine or opt for surprise candy goodie bags.
Menu
Here are a few favorites that guests love:
Ice Cream Sundaes
Egg Creams
Smoothies
Premium Ice Cream
Note: Menu and offerings vary by season and availability. See the full Soda Jerks menu.
For hours, group information, and other inquiries, visit www.sodajerksusa.com.
Discover More
Looking for more food options on the Pier? We have so much more to offer on-the-go and dine in.