HBO Max Celebrates the BizBash award for Best Brand Activation of Space Jam: A New Legacy and other summer blockbusters at the Santa Monica Pier.
On February 9th, BizBash announced the winners of The 2021 BizBash Event Experience Awards with a Roaring 20s-themed virtual award ceremony. Spotlighting the most inspiring meeting and event ideas, strategies, products, and technology from planners, producers, agencies, and brands, the awards were given to entries that demonstrated innovation and creativity, quality of execution, effectiveness, and an overall influential impact on the event industry.
In July 2021, HBO Max took over the Santa Monica Pier to celebrate the premiere of its much-anticipated summer blockbusters including Space Jam: A New Legacy and The Suicide Squad, now in theaters and on HBO Max. Visitors could head to Pacific Park on the Santa Monica Pier for opportunities to get free rides at the amusement park, taste a brand new flavor of Dippin' Dots ice cream, and win cool merchandise at the midway inspired by Space Jam: A New Legacy.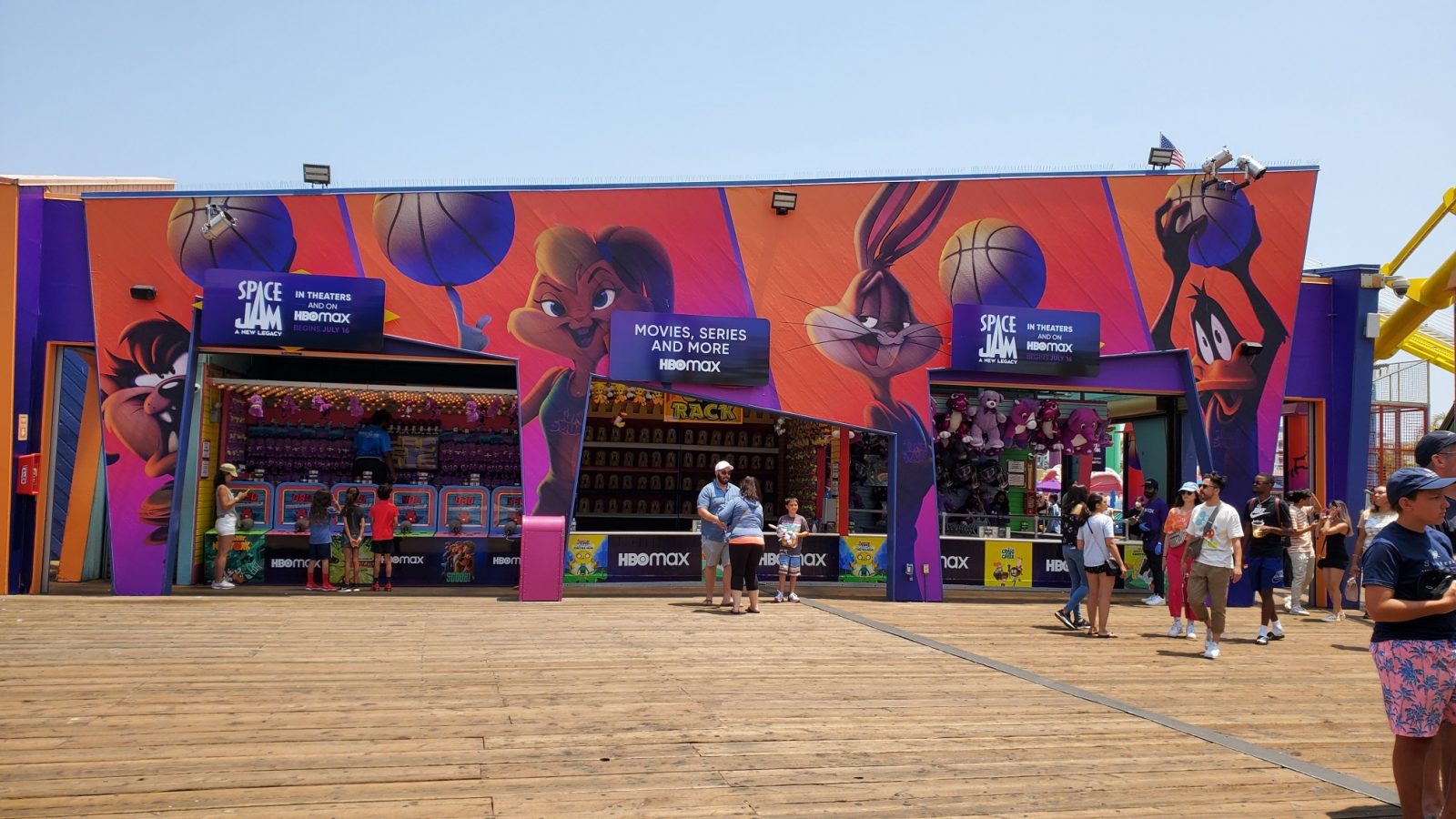 Each evening, Pacific Park lit the Pacific Wheel — dubbed the HBO Max Ferris Reel — with a special light program featuring characters and animations from some of the hottest film franchises on HBO including The Matrix and Space Jam: A New Legacy. You could see the cascading, green code of The Matrix, fun themes from the DC cinematic universe, and beloved Looney Tunes characters, including a 90ft tall Bugs Bunny who was gazing out over the Pier from the world-famous Pacific Wheel.
Inside Pacific Park, HBO Max installed 30′ tall graphics of the Space Jam: A New Legacy characters on the midway buildings and offered cool prizes from the films at 6 of the midway games including great merchandise from Looney Tunes at Long Range Basketball – can you shoot hoops better than Bugs?
HBO Max also partnered with local restaurants on the Santa Monica Pier including The Albright, Seaside on the Pier, Rusty's, and Soda Jerks for complimentary rewards for those who rode the HBO Max Ferris Reel each day.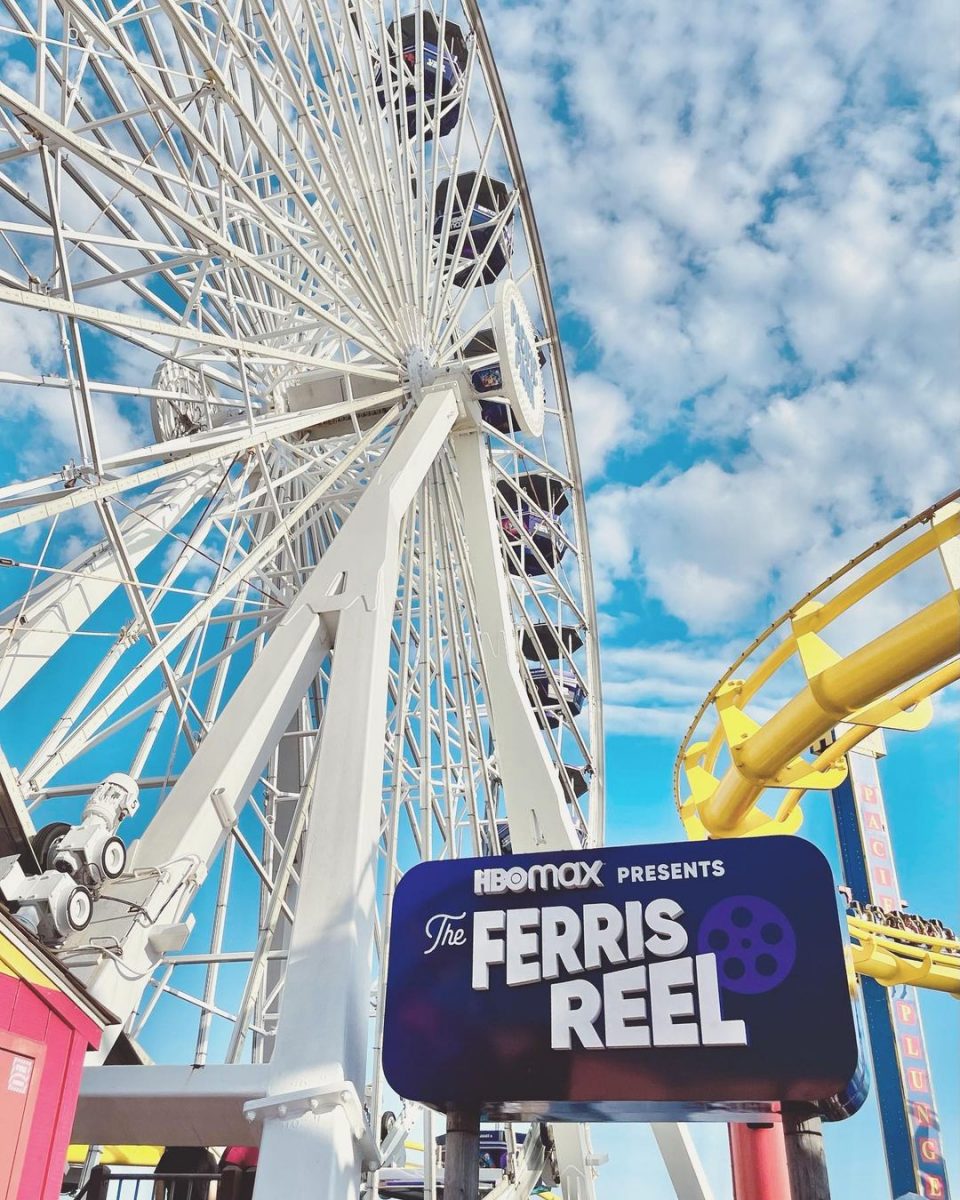 You can see these movies (Space Jam: A New Legacy, The Suicide Squad, Reminiscence, Dune, and King Richard) in theaters and on HBO Max.  For more information and updates, be sure to follow @HBOMAX and, if haven't already, download the HBO Max app to your favorite streaming device. Share your experience with us by tagging @hbomax, @pacpark, and using the hashtags #HBOMax and #pacificpark.
HBO Max® is WarnerMedia's direct-to-consumer platform, offering best-in-class quality entertainment. HBO Max features the greatest array of storytelling for all audiences from the iconic brands of HBO, Warner Bros., DC, Cartoon Network, Adult Swim, Turner Classic Movies, and much more. The streaming platform launched in the United States in May 2020 and introduced an advertising-supported subscription tier in June 2021. HBO Max recently began its global rollout launching in 39 markets across Latin America and the Caribbean and will be followed by the replacement of HBO-branded streaming services in Europe later this year.
Pacific Park is an ideal outdoor venue for many events because of its high traffic and engagement opportunity on the iconic Santa Monica Pier. Pacific Park offers options of buy-outs, event mix-ins, activations, and options to customize the world-famous Pacific Wheel. Pacific Park is a unique and iconic location for corporate events, company picnics, wrap parties, movie premieres, and fundraisers. The Park's Seaside Pavilion offers spectacular views of Malibu, the Pacific Ocean, and Catalina Island, and can accommodate up to 300 guests reception style in the 3,600 sq ft space. For larger events, the entire Park can be rented exclusively for up to 2,000 guests. If you're interested in hosting an outdoor event in the Southern California sun, check out our events page for more information.