As the year comes to a close, we look back at Pacific Park's best events in 2022.
The Santa Monica Pier continues to be a premier event destination in Los Angeles for Hollywood parties, marquee fundraisers, small family events, and those who are 'sliving' their best lives. Check out our picks for the best events hosted this year here at Pacific Park on the Santa Monica Pier.
11.11 Media Launch Party/ Paris Hilton & Carter Reum's Anniversary
On November 11, Paris Hilton launched her brand-new media company "11.11 Media" and hosted an "Icons Only" party on the Santa Monica Pier. Brand activations included an immersive Metaverse experience, a Love Rush Roll-a-Ball game where guests could win Paris' 29th fragrance, and iconic burgers being hand-delivered from a mobile In-N-Out kitchen. DJs lit up the night including DJ Breaker, Zedd, Diplo, and Paris herself sliving on stage.
The event also doubled as a party for Paris and her husband Carter Reum as they celebrated their one-year wedding anniversary. The evening concluded with an epic light show that lit up the night sky over Santa Monica Beach at 11:11 PM with 500 flying drones choregraphed to display a galloping unicorn, 11:11 Media icon, and spelled out Paris's trending catch phrase, Slivingland. Watch the Santa Monica Pier drone show below:
The Kids Choice Awards – Welcome Party
Nickelodeon hosted an exclusive Welcome Party for the Kids Choice Awards at Pacific Park on the Santa Monica Pier that included fun photobooths, unlimited rides, a dessert bar, and themed lounges where guests could take in views of the Pacific Ocean and Santa Monica mountains in the background. In true Kids Choice Awards fashion, there were decorative graphics of slime and theming throughout the park featuring some of the network's most iconic characters. 15|40 Productions produced the detailed event elements installed in the amusement park and on the pier event deck.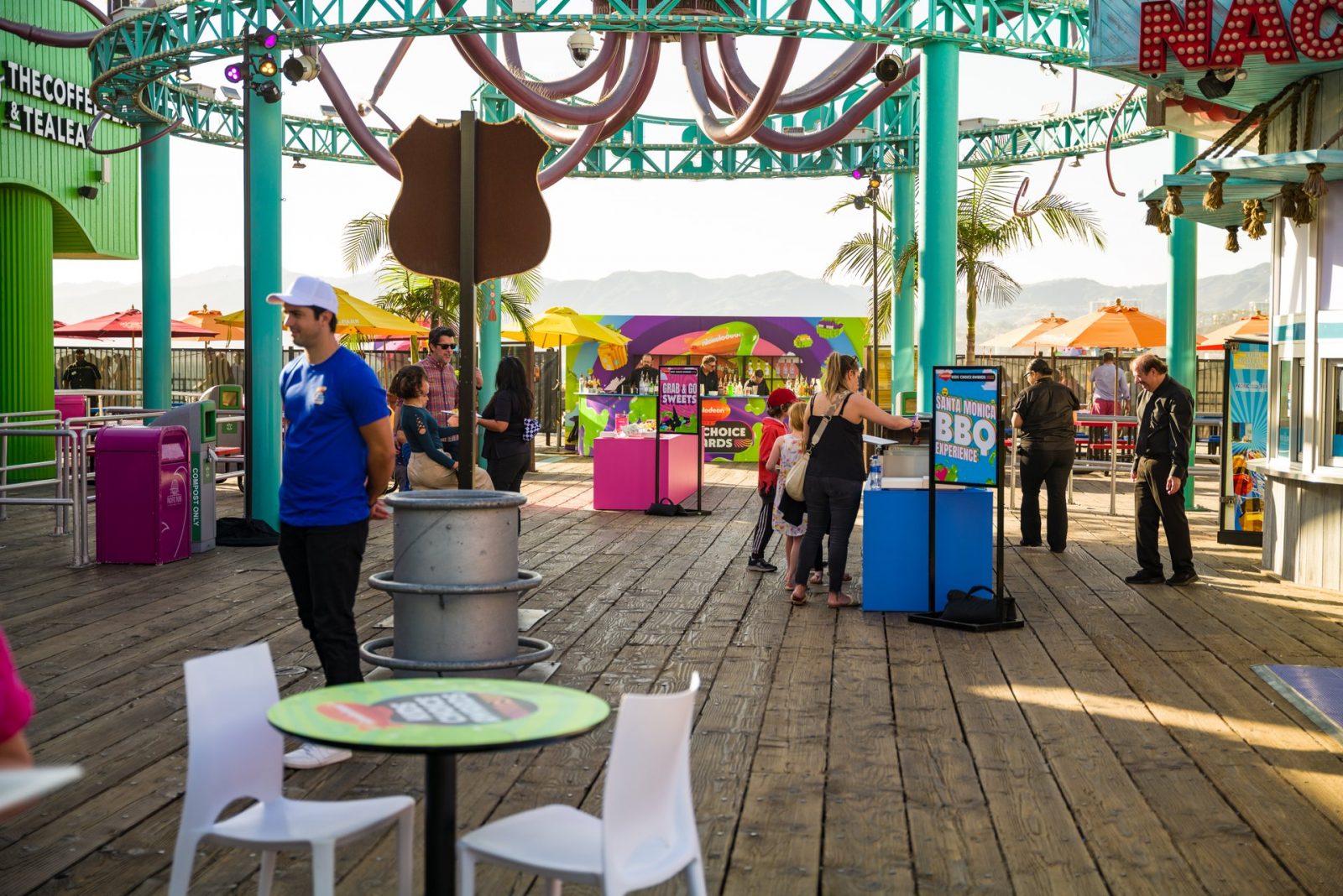 The Asylum's 25th Anniversary Party
The independent film and TV studio that brought you famous mockbusters such as the entire Sharknado franchise, Z Nation, and Snakes on a Train, hosted a spooky after-party following the American Film Market conference in Santa Monica. The Asylum was celebrating its 25-year anniversary and invited a star-studded guest list to enjoy exclusive use of Pacific Park on the Santa Monica Pier. The red carpet was rolled out and attendees were dressed in their best outfits to enjoy to lights, sounds, and festive fun inside the amusement park.
"When The Hollywood Reporter arrived on the scene at 9:30 p.m., the entire Pier was pitch black while hundreds of guests remained in place at the event."
Even though the lights were only out for about 10 minutes due to city-wide rolling blackouts, it definitely created a memorable experience for the production company and their attendees that focuses on the horror/ sci-fi genre. Lucky for party guests, Pacific Park's back-up generators kept the Wheel spinning and music pumping.
The anniversary party was planned during the week of AFM, the American Film Market, returning to the Loews Hotel. Since 1981, the American Film Market has been the central location for production and distribution deals that produce over $1 billion in deals. Over 7,000 participants can discover the entire global catalog of available films and projects, attend 50-plus world-class conferences, roundtables, and presentations, and connect with the independent film community's decision-makers, all in one convenient location. AFM also uses all 29 auditoriums' screens at theatres in Santa Monica to accommodate 700 screenings of over 400 films, which are often premiering for the first time.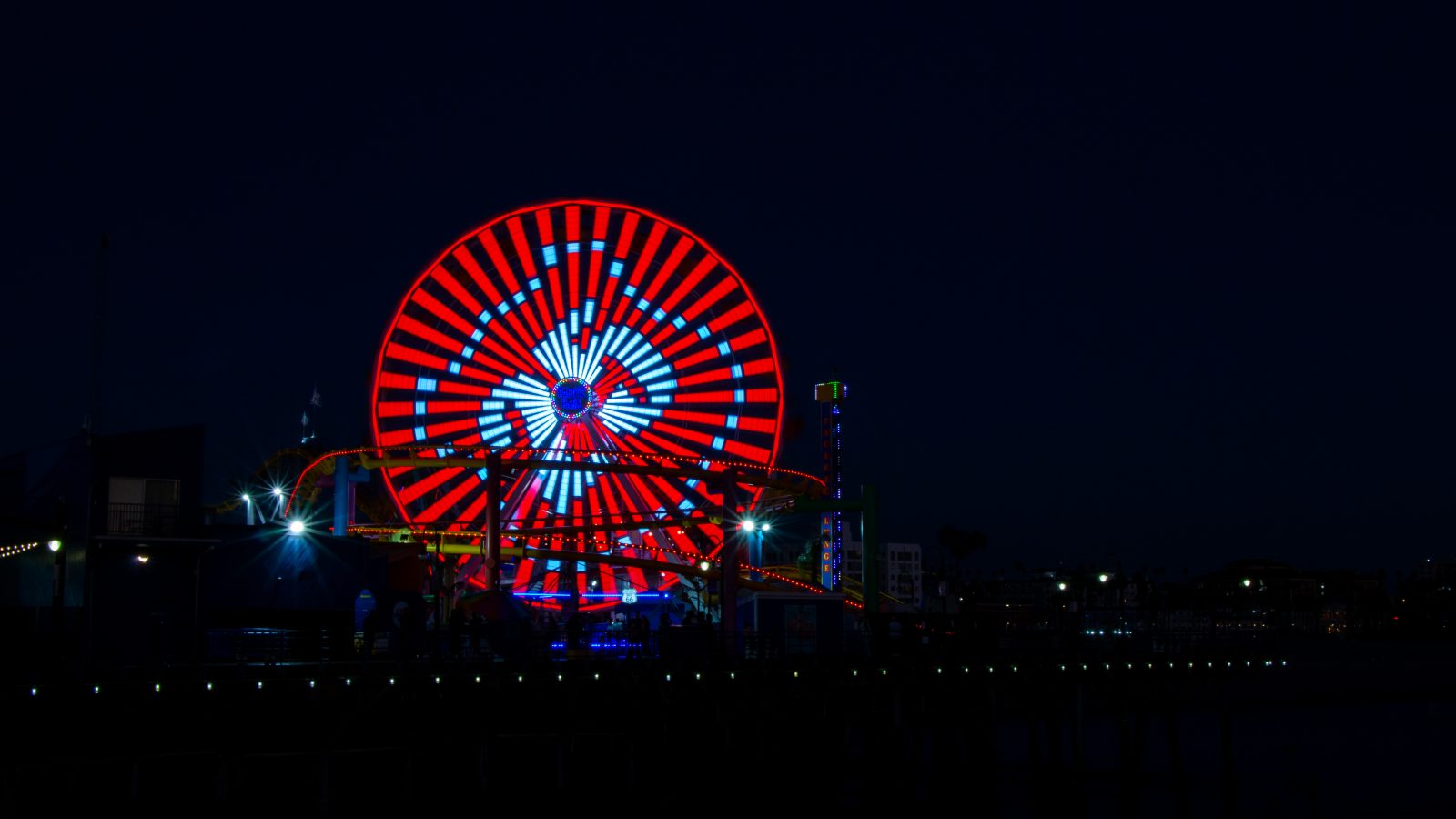 My Best Friend's Exorcism Movie Premiere Party
This horror-comedy had been adapted from a popular teen novel about friendship by Amazon Prime Video. My Best Friend's Exorcism is a fun throwback that will have you screaming and laughing all at the same time. The cast watched the movie premiere on the 3rd Street Promenade and walked over to Pacific Park on the Santa Monica Pier for the after-party. The cast enjoyed exclusive access to our most popular thrilling rides including the West Coaster, the Pacific Wheel, and the Sea Dragon.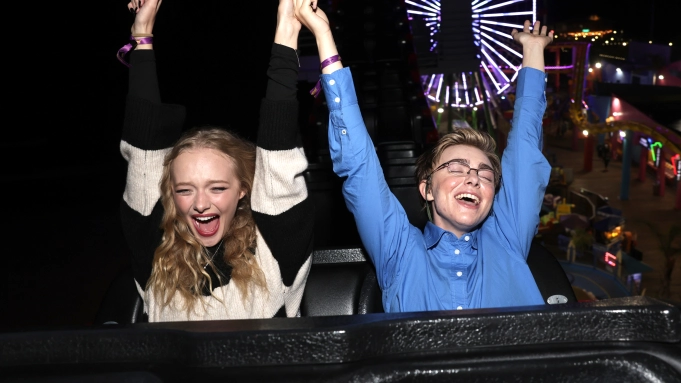 The party was themed to embrace the nostalgia of the amusement park and included a custom-designed purple bar, GOBO lights, and even lit up the night sky with an all-purple, custom light program on the Ferris wheel. Since updating the Ferris wheel lighting package in May of 2016, The Pacific Wheel can display a wide array of colors that can be programmed to display animated patterns and icons. Pacific Park regularly programs the Ferris wheel to display seasonal programming and themed light designs for holidays and special occasions. The energy-efficient LEDs on the face of the Ferris wheel are powered by solar arrays inside Pacific Park. See the lights from home at www.pacpark.com/live.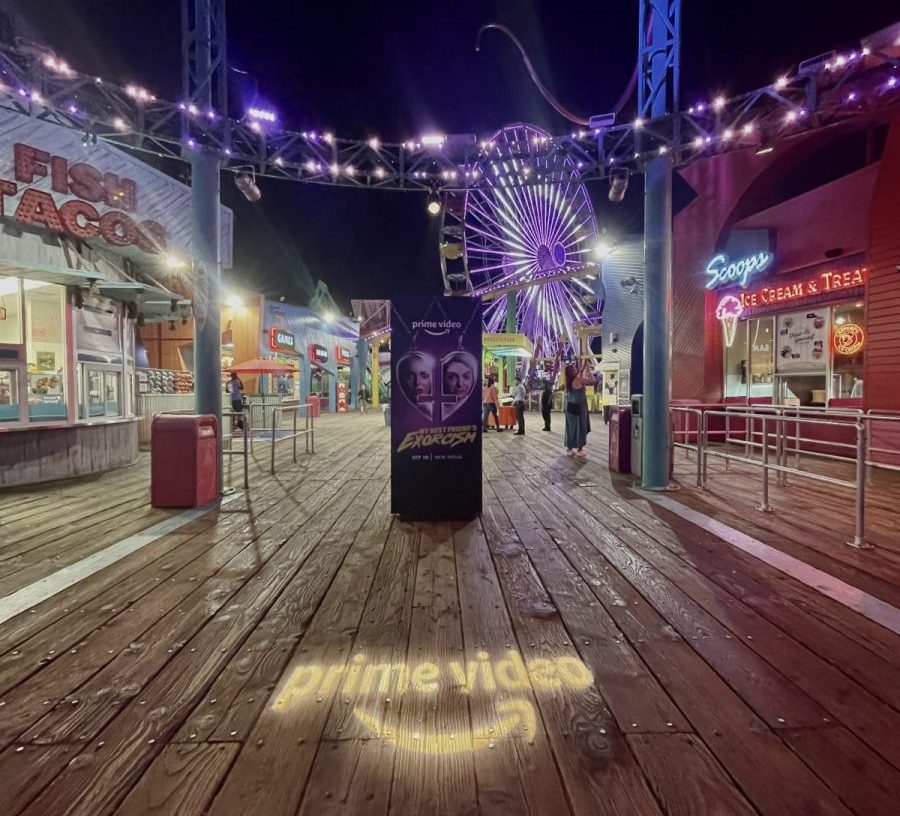 Party on the Pier by UCLA Mattel Children's Hospital
With over 2,000 attendees, the annual Party on the Pier is a major fundraiser for UCLA Mattel's Children's Hospital. Presenting sponsor Mattel provided thousands of fun toys that attendees could win from Pacific Park's midway. It took a village of volunteers to be able to continuously keep the games stocked throughout the event as kids and their families packed the 14 games inside Pacific Park. Other activities included celebrity appearances, photo booths, creative crafts, the Power of Play Activity Tent, and visits from UCLA's People-Animal connection therapy dogs. This amazing fundraiser provides support to advance high-priority clinical programs and leading research for children's health.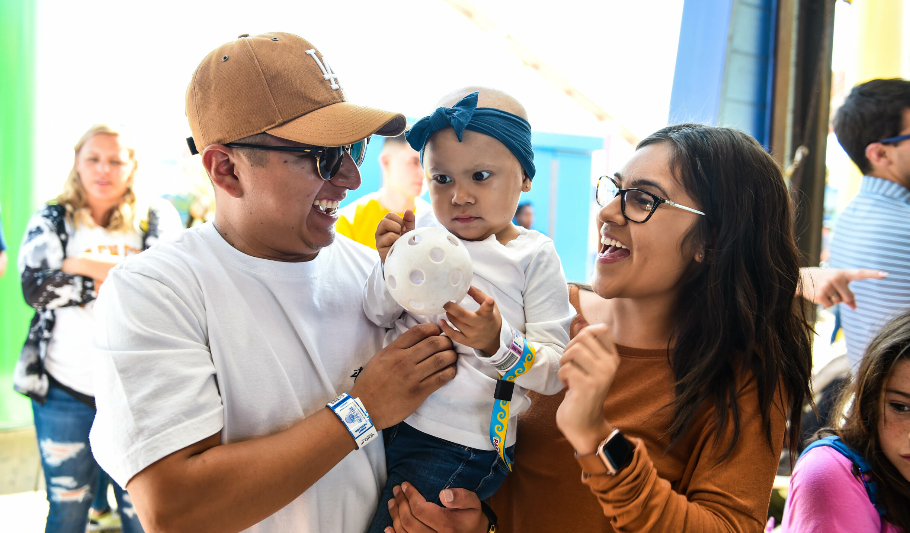 As a vital part of UCLA Health, UCLA Mattel Children's Hospital has the unique ability to care for children of all ages, from newborns to young adults. The state-of-the-art facility is designed to serve the most critically ill with sophisticated, compassionate pediatric care in an environment that is both welcoming and healing to children and their families. General pediatricians work alongside leading specialists and subspecialists, and physician-scientists discover new treatments and innovations that transform pediatric health care. The vision of this extraordinary team and the generosity of dedicated philanthropic partners help ensure a brighter tomorrow for all children.
For smaller events…
Pacific Park also offers the Seaside Pavilion, a semi-private, covered events space that boasts spectacular views of Malibu, the Pacific Ocean, and Catalina Island. Private rentals of the Seaside Pavilion offer guests space to mix and mingle, amongst themselves, then "Mix-In" with the public to enjoy the rides and games. Seaside Pavilion rental packages feature delicious catering and bar options, exclusive use of the venue (1,600 – 2,800 sq ft), and all-day unlimited ride wristbands to use in the amusement park.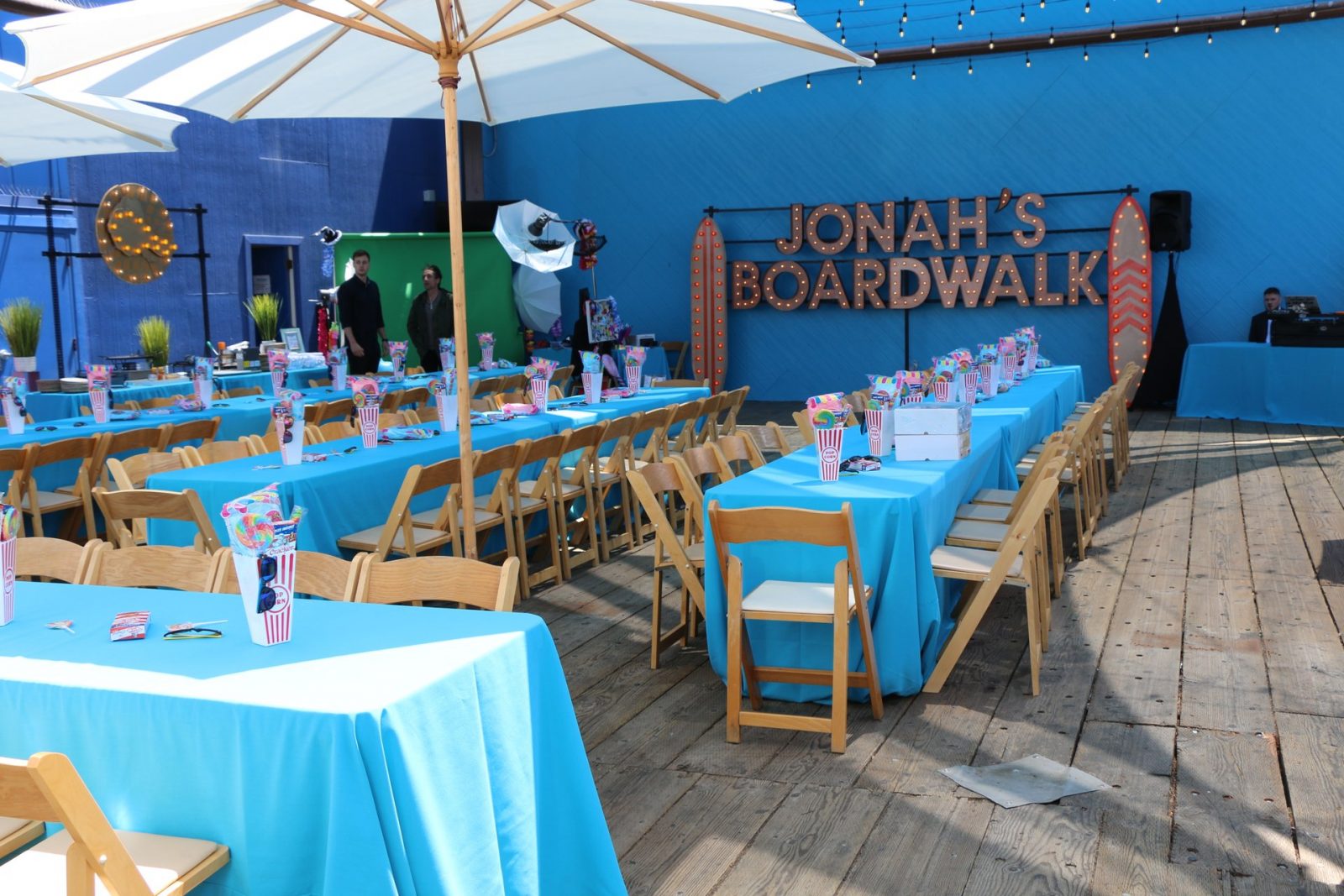 Jonah's Bar Mitzvah
Jonah celebrated his 13th birthday with about 100 of his closest friends in the Seaside Pavilion this summer. Party highlights included a live DJ, photo booth, marque signage, and a delicious spread of delicious dishes and tasty treats like popcorn and candy centerpieces, a candy station, and drool-worthy chicken and waffles. Each attendee enjoyed access to the rides and game bucks to cash in at the midway.
The Seaside Pavilion is an alternative to buying out the whole amusement park for groups of up to 250 people.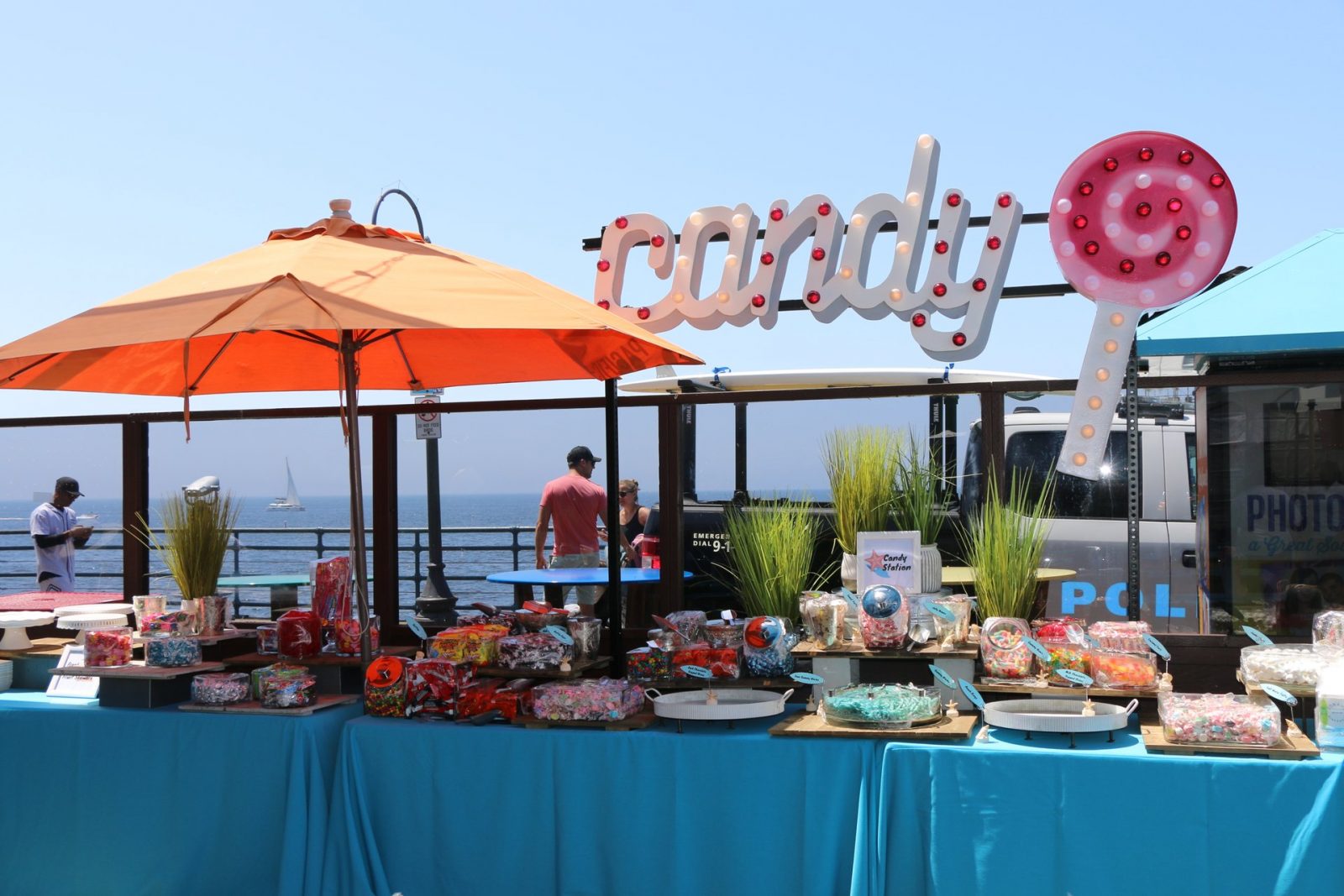 Pacific Park® is the perfect iconic location for corporate events, company picnics, wrap parties, movie premiers, sales incentives, and more! The amusement park offers many pre-set event packages including venue space, catering, and of course, rides and games for your guests. Our experienced event team can also help you curate a unique, one-of-a-kind event.
From private parties to public extravaganzas, Pacific Park can't be beaten – where else on the west side can you rent out an amusement park or hold an event over the crashing waves of the Pacific Ocean?
Learn more about our events or submit your event inquiry to learn more about pricing and package options.